5 Spring Entertaining Must-Haves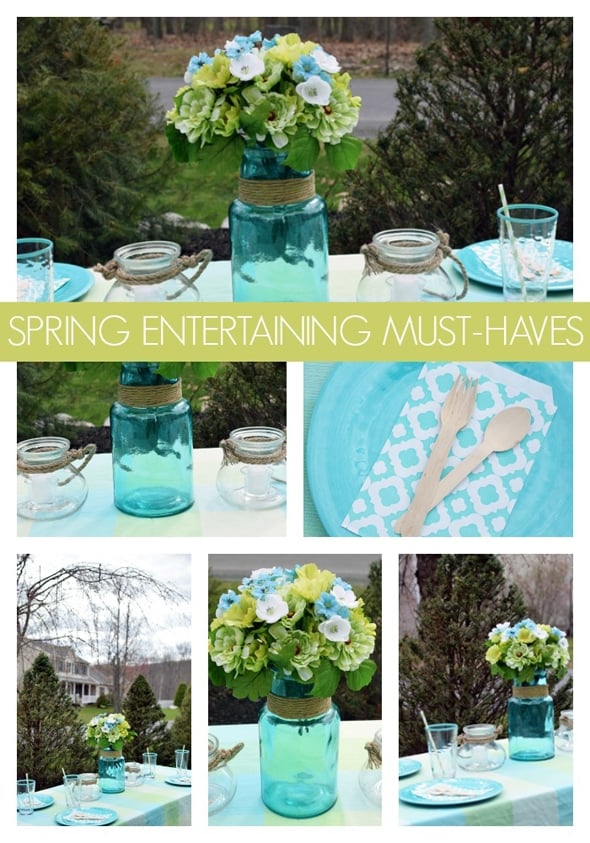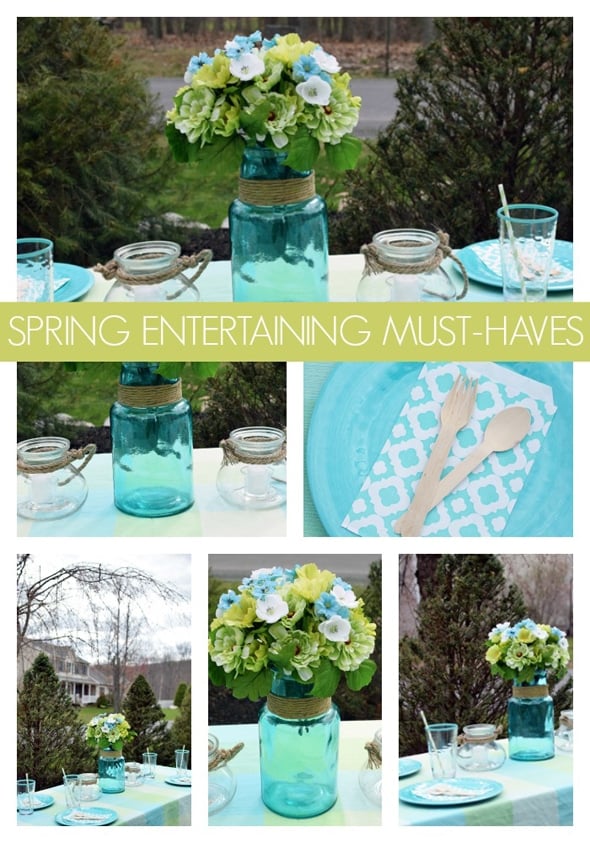 Spring is the perfect time to entertain. The flowers are blooming, colorful products are hitting the shelves, and the weather is finally warming up. The perfect place to shop for spring home and entertaining products is Kohl's. Kohl's carries a wide selection of stylish and name-brand spring entertaining must-haves! I recently had an outdoor lunch with my family to celebrate my son's upcoming birthday. The weather was nice, so I set up a pretty spring table outside of our home. One of my favor colors is blue, so when I saw the spring-like blue and green tablecloth at Kohl's I knew it would be perfect for our little lunch celebration. Welcome spring with stylish seasonal decor from Kohl's and be sure to check out these 5 spring entertaining must-haves.
1. Choose bright spring colors for your tableware! Bright and colorful tableware like the aqua ones used in this luncheon from the Bobby Flay Home Collection at Kohl's really makes your table pop and screams spring!
2. A fun patterned tablecloth like the aqua and lime plaid one used here from Kohl's is from SONOMA life + style. It's perfect for any outdoor springtime gathering.
3. Add a colorful vase and floral centerpiece to your table! You can even pick fresh blooms from your garden in a variety of colors to really incorporate all that spring has to offer!
4. In addition to your floral centerpiece, add some outdoor decor like the candle holders with twine in this outdoor spring luncheon. The twine accents on the candle holders and vase really give it that outdoor rustic/picnic feel that's perfect for a spring gathering!
5. Fire up the grill or make sandwiches for a delicious spring meal with family and friends. And don't forget about dessert! Strawberry shortcake would be a great choice or cut up some fresh fruit for a healthy fruit salad.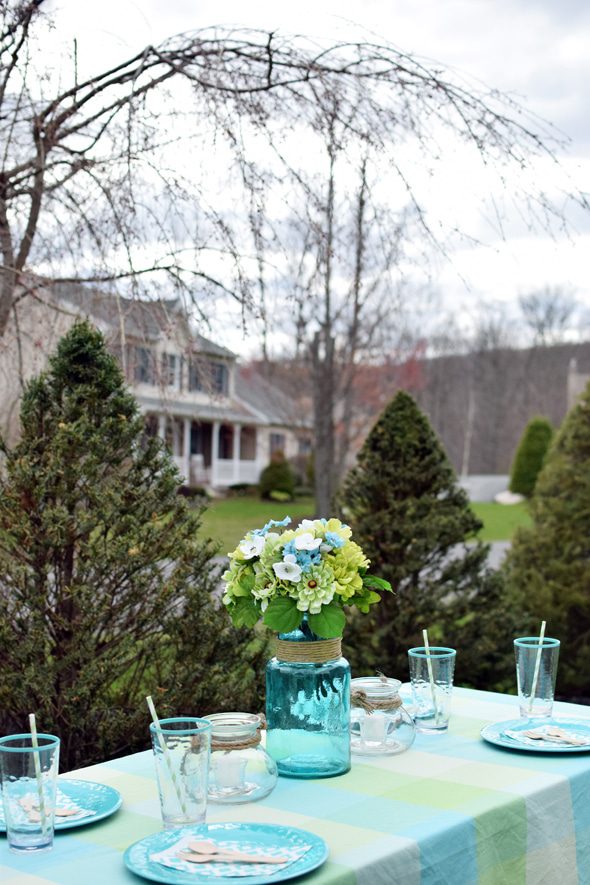 The pretty plaid tablecloth really set the tone for the rest of the table. I found fun aqua plates and glasses from the Bobby Flay Home Collection. The matching aqua rimmed beverage glasses paired perfectly with the aqua plates and went with the colors in the tablecloth to really make this spring table inviting! If you're looking for something like this for spring, Kohl's currently has them on sale.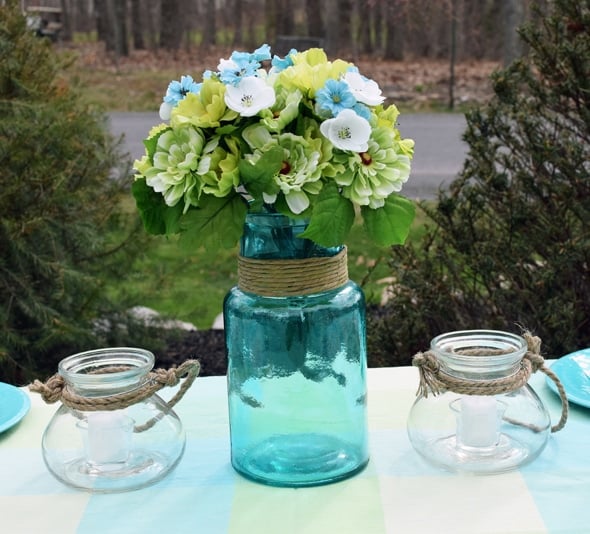 I already had this pretty aqua vase with twine wrapped around it, so I added some matching flowers for an eye-popping centerpiece. Glass candle holders wrapped with twine held some tea lights and went with the aqua vase perfectly for another great addition to this spring table.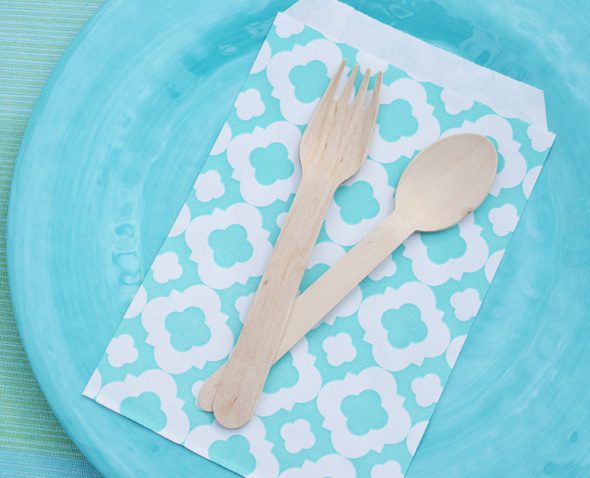 To go with the outdoor picnic vibe, I added some wooden utensils.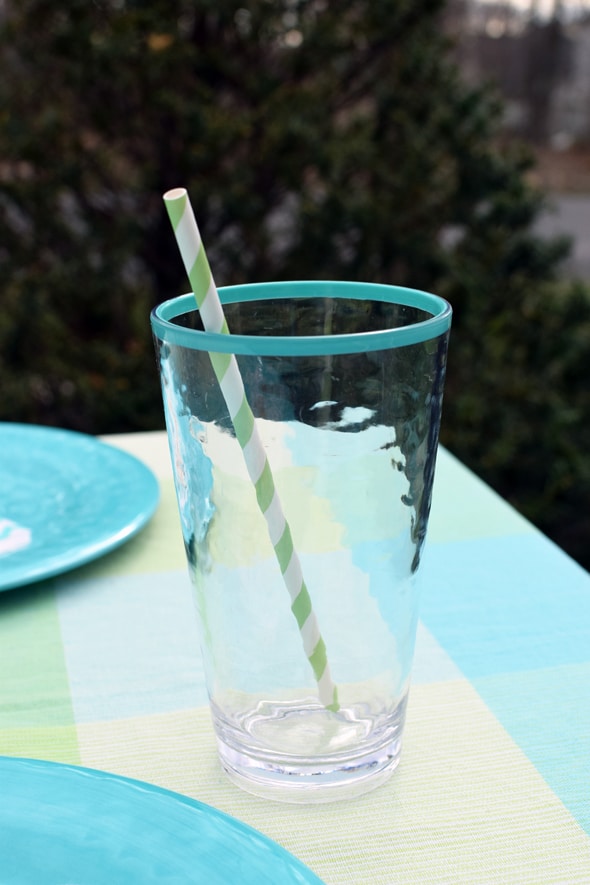 Fun lime green striped straws were another great detail added to the aqua rimmed beverage glasses.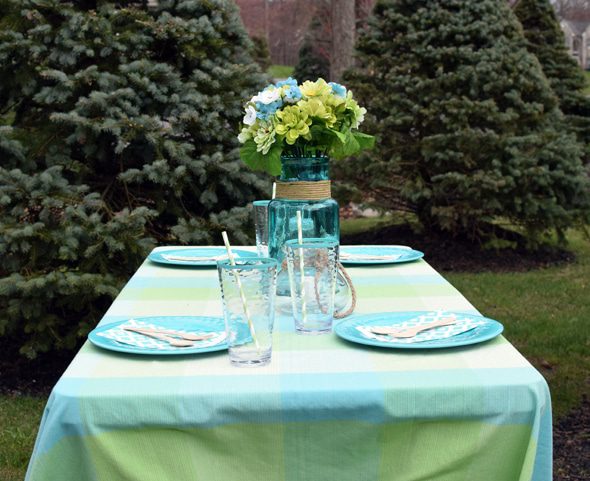 After the cold and snowy winter we had this year, we were really excited to eat outside as a family and enjoy the nice weather. I really love the colors of this table. I couldn't be happier with the way it turned out!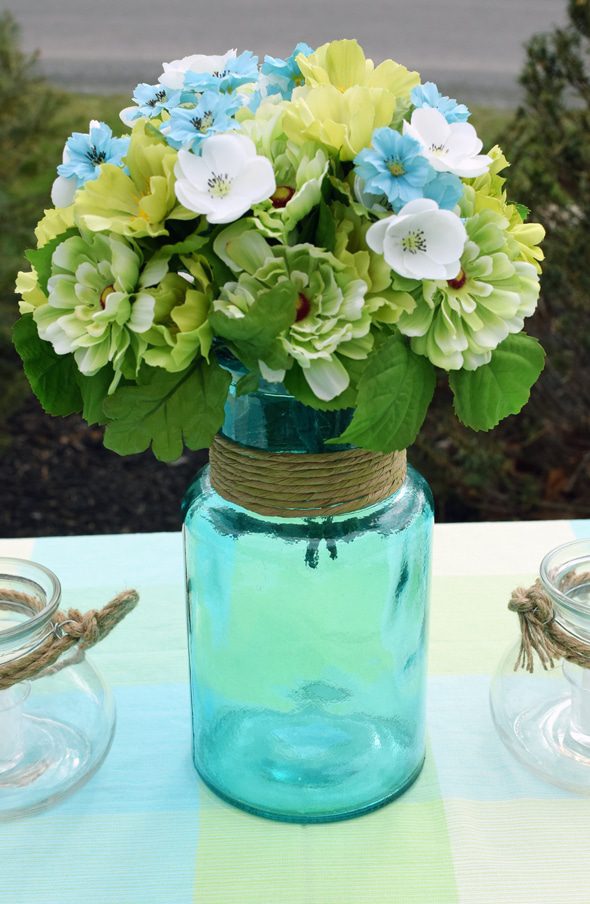 The aqua and lime green floral centerpiece looked so pretty in the center of the table!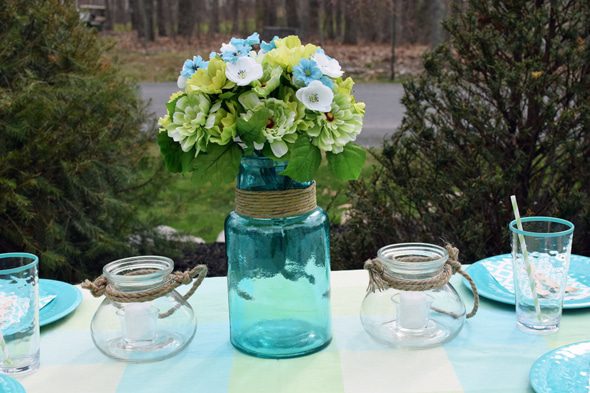 The table was perfect for a backyard lunch, but it would also work great for an outdoor bridal shower or baby shower!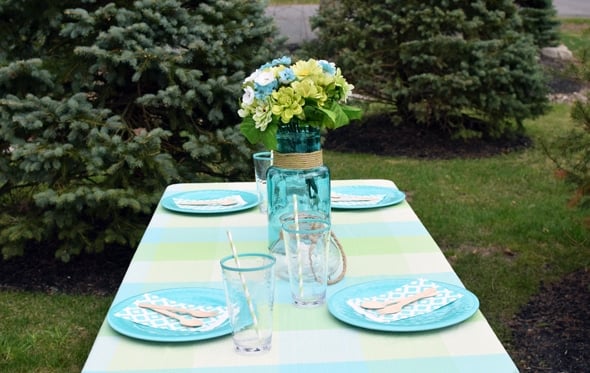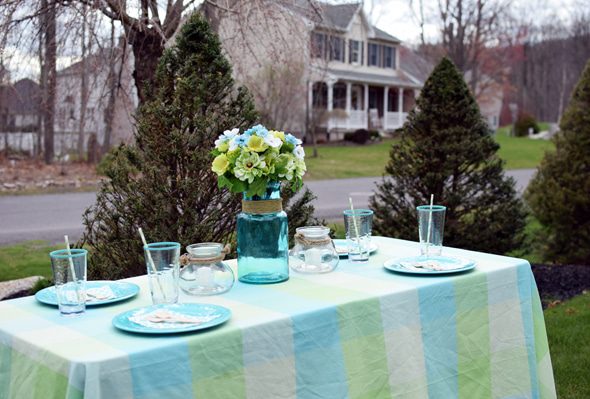 Be sure to check out Kohl's for your all of your spring entertaining needs! Happy Spring!
Stay up-to-date with Kohl's products and promotions by following them on Facebook | Twitter | Pinterest | Instagram