20 Tricks and Tips To Know Before Your Next BBQ
Are you looking for summer party ideas? Here are 20 tips and tricks to know before your next BBQ!
It's that time of year again! Summer is in the air, the birds are chirping and everyone gets to spend unlimited time outside. If you love outdoor entertaining and like to plan outdoor barbecues often, here are 20 tips and tricks that will take hosting a summer party to the next level! No matter if you're celebrating a Birthday BBQ or just having some hot dogs on the grill with family, there are easier ways to entertain outdoors!
BBQ Party Supplies and Decorations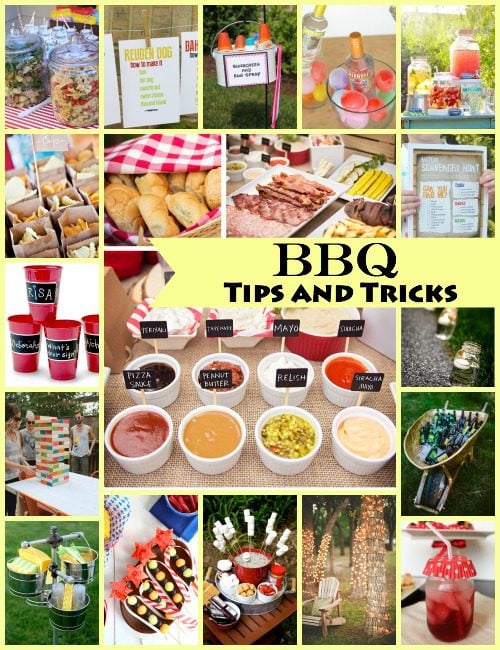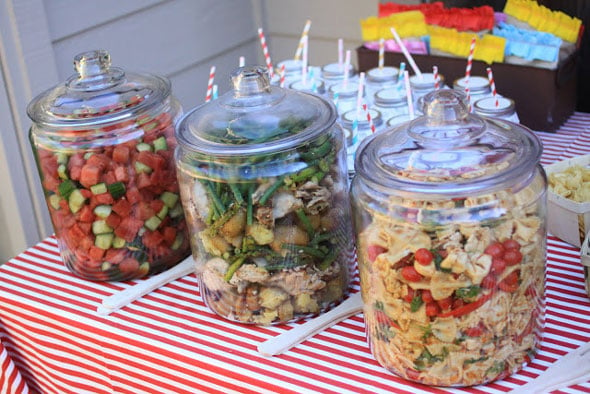 Summer Party Ideas 1: Want to keep the bugs out of your side dishes at your next BBQ or summer party? Take a look at these creative salad servers. All you have to do is serve your pasta salads and other side in glass containers with lids to keep the bugs away!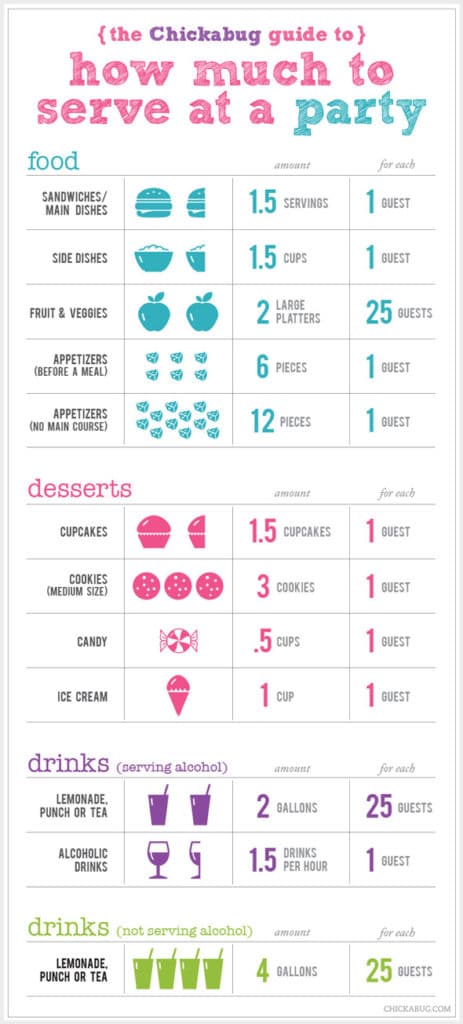 Summer Party Ideas 2: Wondering how much food and drinks to serve at your BBQ party? Look over this Serving Guide for how much to buy for your summer party. Take the guess work out of party planning and make sure you have enough food and drinks for all of your guests!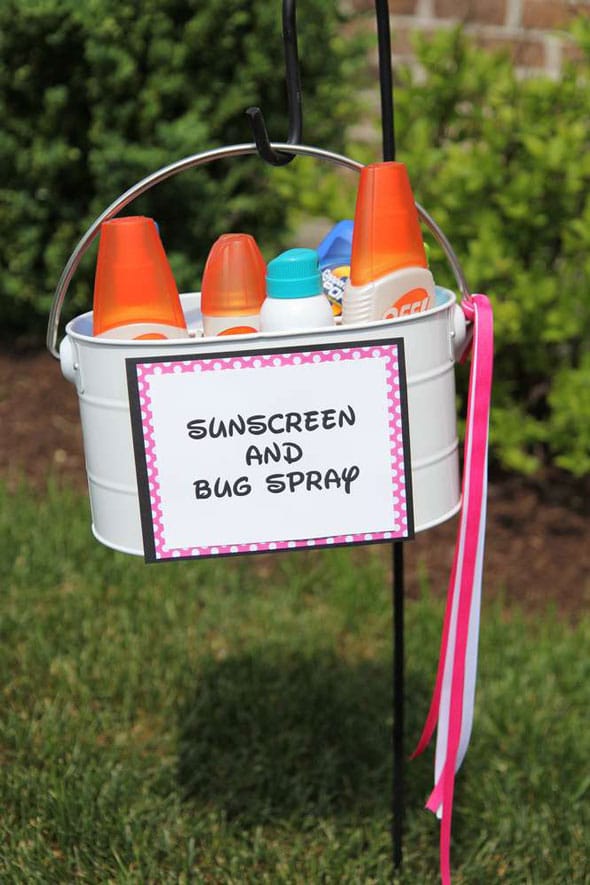 Summer party idea 3: One major derailment of BBQ's can be guests getting sunburns and the bugs carrying your friends and family away! Use this great hack on how to make sure you are Storing Sunscreen and Bug Spray for everyone to use at their discretion.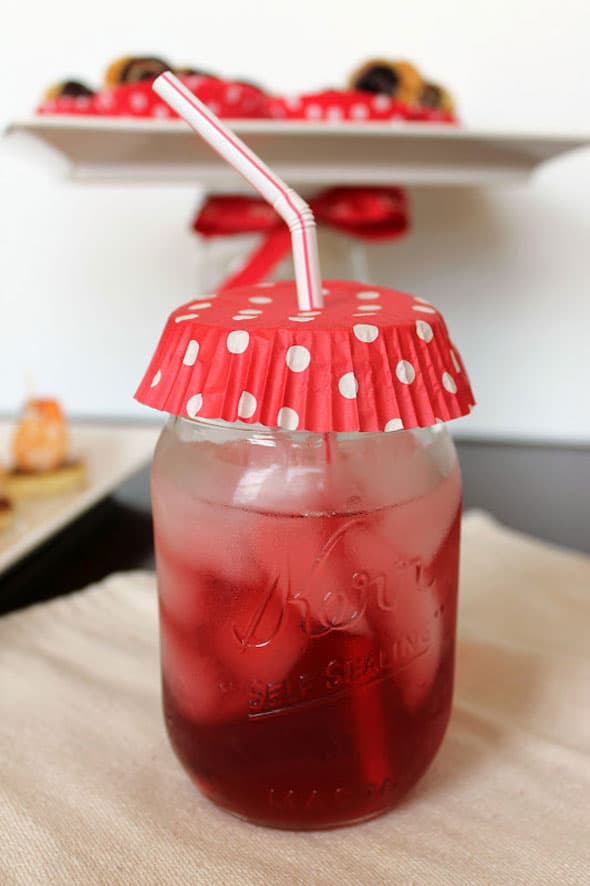 Summer Party Idea 4: If you're looking to make sure that bugs, flies, and bees stay out of all of your guests' cups during the day, use Cupcake Drink Liners around any glass you may use! Poke a hole with a straw and voila! The drinks stay in and the bugs stay out!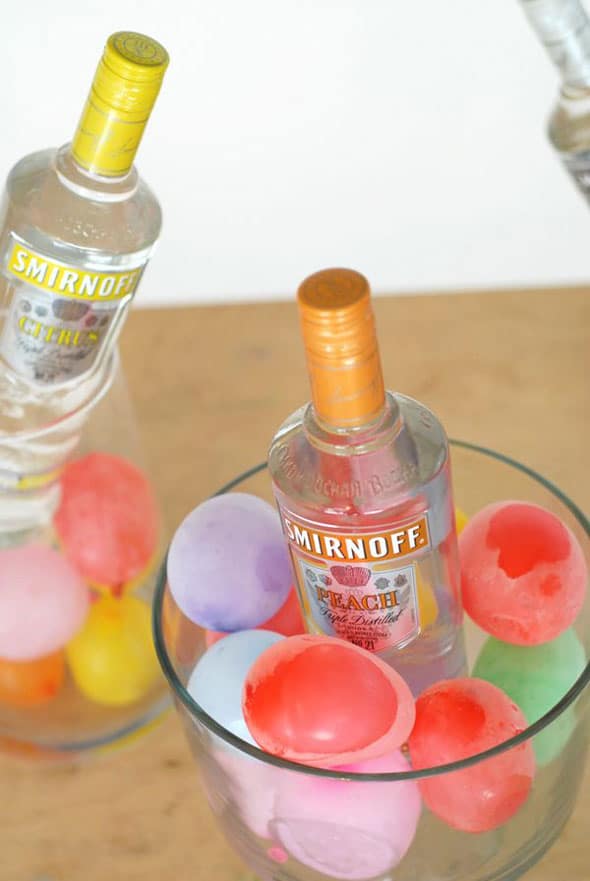 Summer Party Idea 5: These awesome Water Balloon Ice Cubes will be sure to keep all of your drinks cold! Fill these up days beforehand and you'll be all set to go on the big day! Guests will love this unique way to keep bottles and cans cold!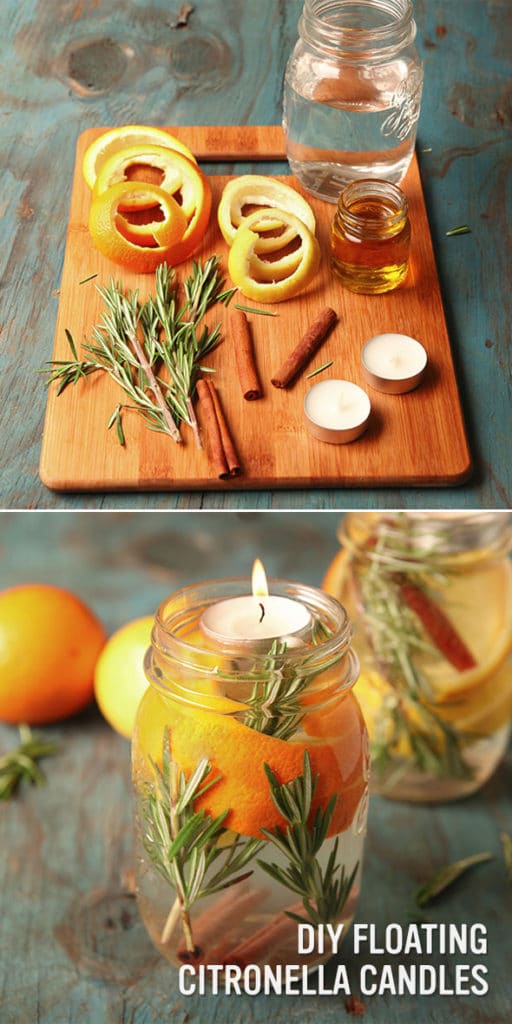 Summer party idea 6: Make these DIY Citronella Candles beforehand and scatter them around your yard before your guests come. The bugs will stay away and you'll have a great ambiance around your house and party, too!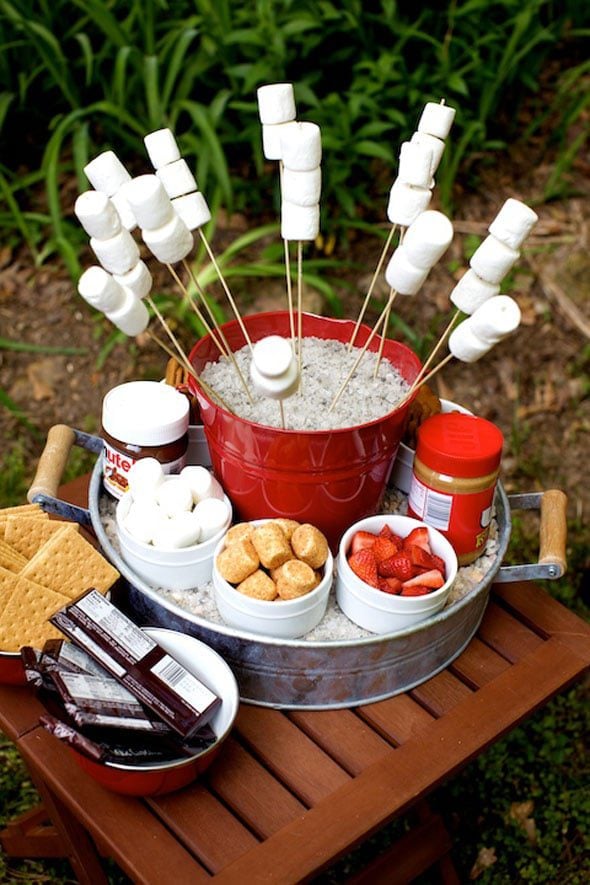 Summer Party Idea 7: Nothing says summer like s'mores do, so put together this fun S'mores Station for your guests and let everyone make the perfect summer BBQ dessert!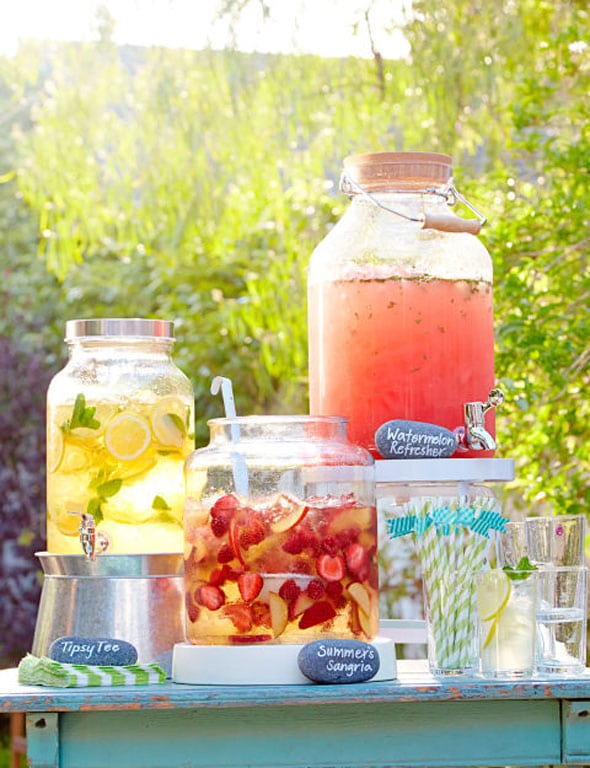 Summer Party Idea 8: Want to cut down on stress the day of your BBQ? Put together these yummy Premade Drinks beforehand and you won't have to worry about running all over the place during the entire BBQ making sure everyone has a drink!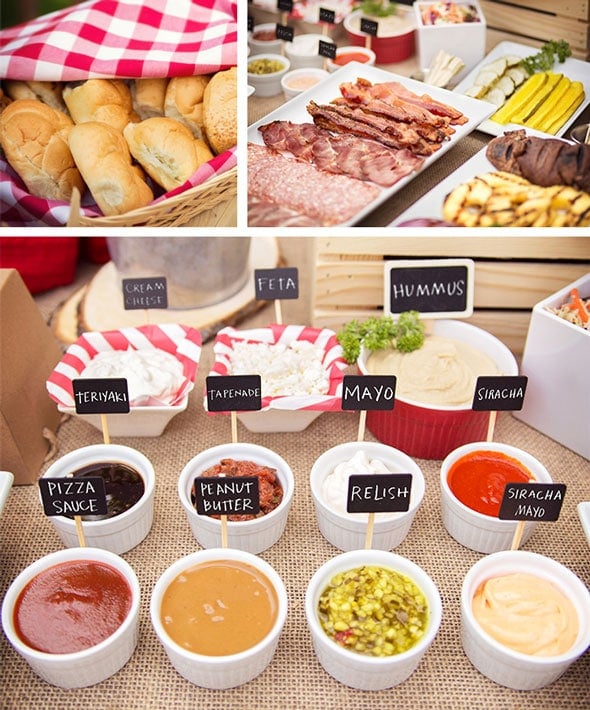 Summer Party Idea 9: Let everyone put together their own Gourmet Hamburgers. Guests are going to love all of the unique and fun ingredients that you put out for them! And since everyone will be putting together their own burgers, all you have to worry about is grilling them up and letting everyone go nuts!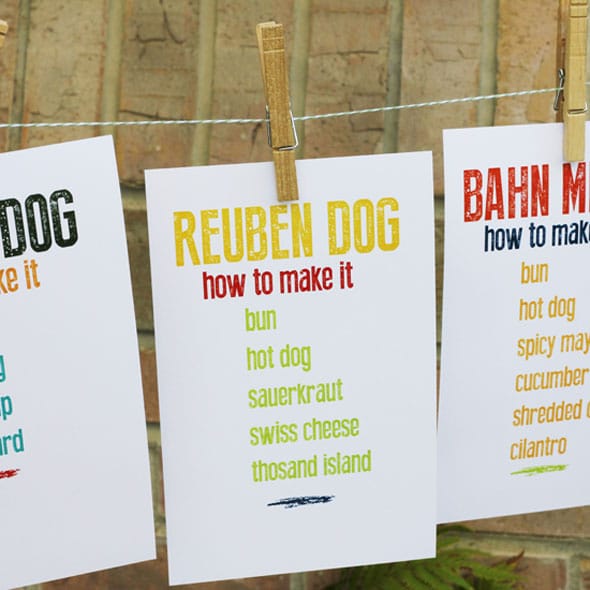 Summer Party Idea 10: Gourmet Hot Dogs will fit right in, too! We love the ideas that people can put together. Print off these great ideas and put them up by your ingredients bar and everyone can decide what kind of hot dog they want!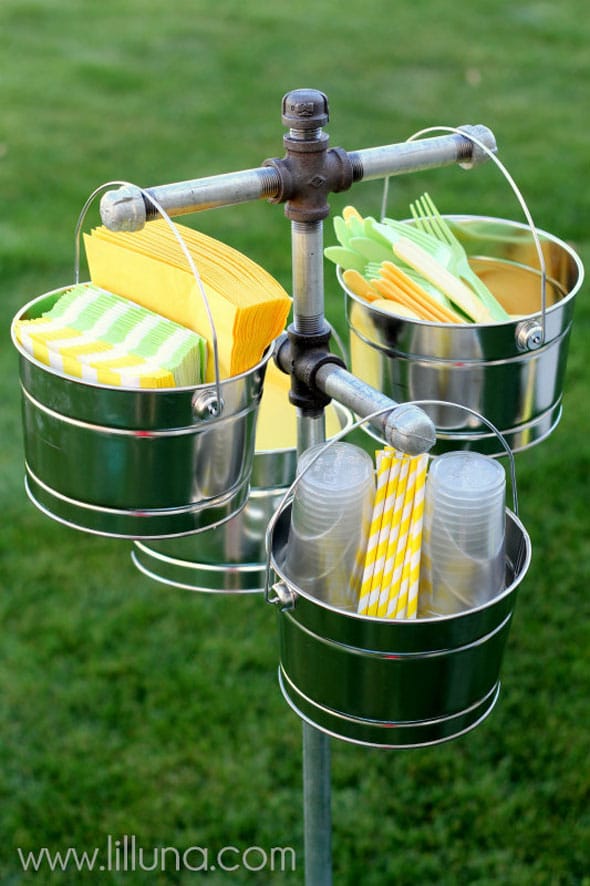 Summer Party Idea 11: This Paper Goods Station is a great way to let everyone pick up the things they need after they grab their food. This makes things easier for you and you don't have to worry about setting up the table with everything on it.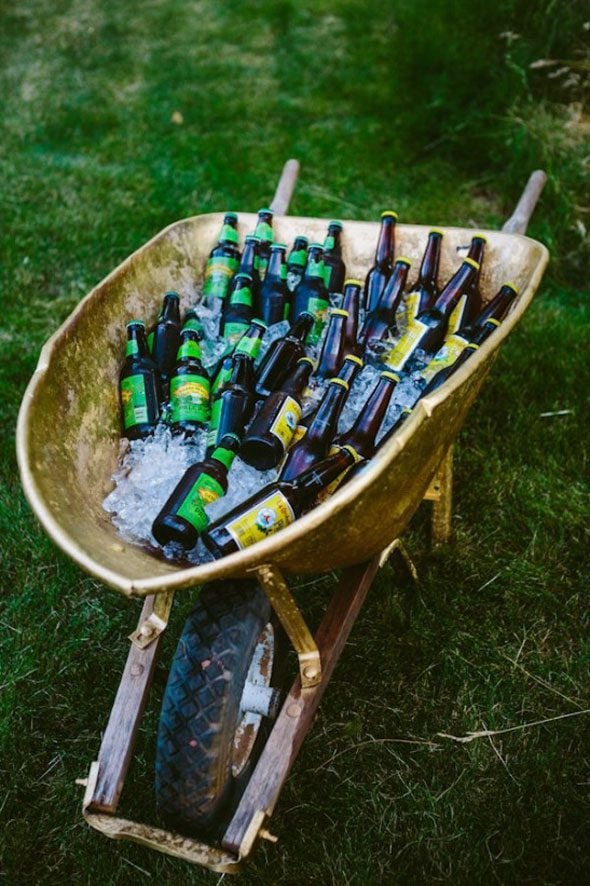 Summer Party Idea 12: Looking for a fun and unique Drink Station that can house cans and bottles for your event? Borrow as many wheelbarrows as you need and stock it up with the goods and ice! What a fun way besides using a regular cooler and it also lets your guests see what's in each area easier.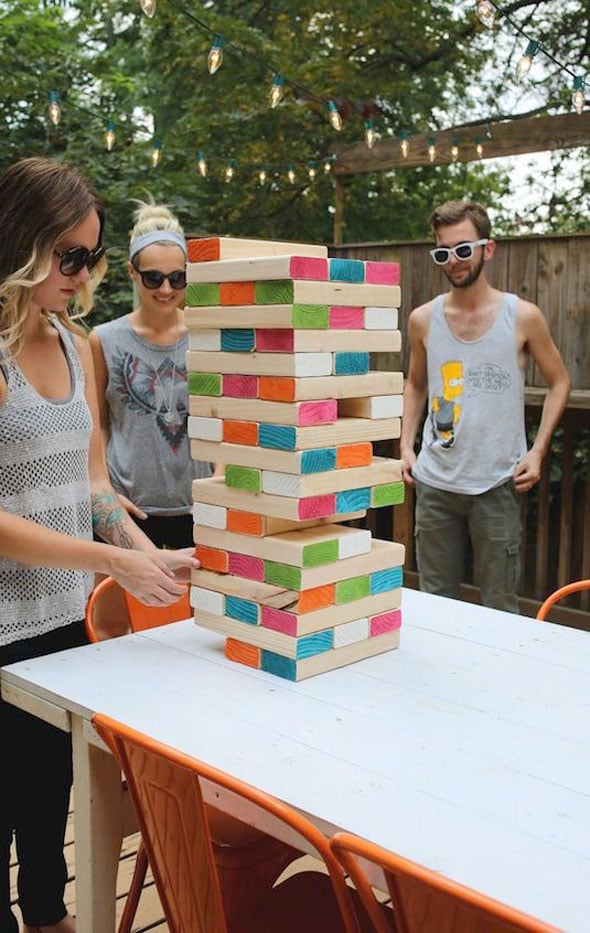 Summer party idea 13: Jumbo Jenga is all the rage right now, so if you're feeling ambitious, build your own before your next BBQ! Everyone will love it and it's a fun game to play outside with friends and family.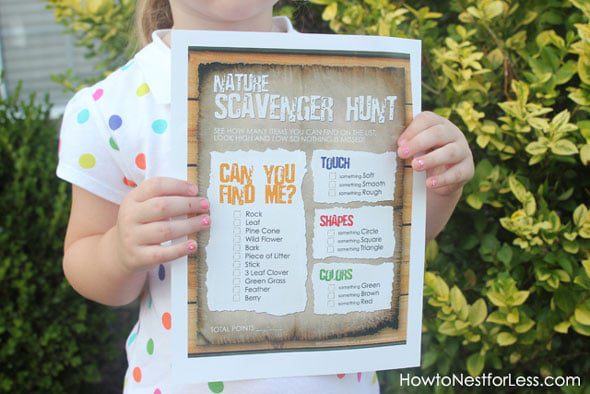 Summer party idea 14: Create a Scavenger Hunt for the young and old and you'll be sure to keep everyone occupied for awhile! If the adults are looking for a little quiet time from the little folks, make sure you have a great scavenger hunt for the kids to keep them occupied. Maybe you're hosting an adult-only BBQ? No problem, you can tailor any scavenger hunt toward adults, too!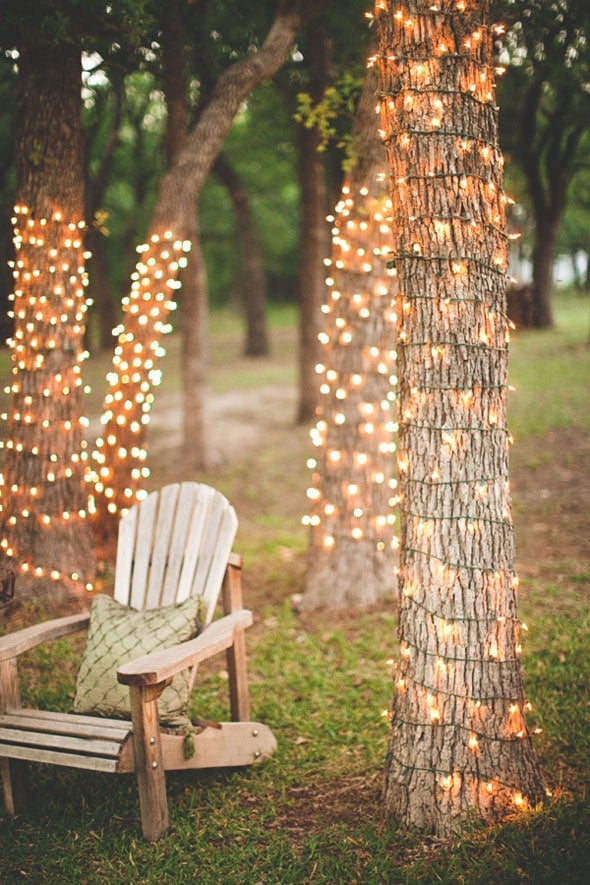 Summer party idea 15: This beautiful, yet easy idea of Lighting Trees in your backyard will make sure that once the sun goes down, everyone is still able to see at your BBQ! We especially love this because you can use this all year long! We always love outdoor party lights because they create great ambiance for your summer parties and barbecues.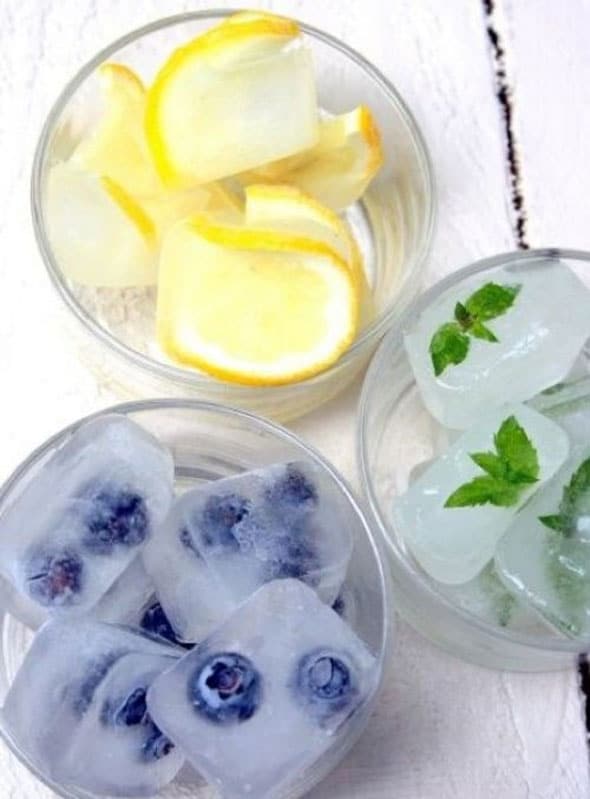 Summer party idea 16: Create Fun Ice Cubes with different fruits or herbs and let your guests mix and match as they like! What a fun and refreshing way to keep drinks cold!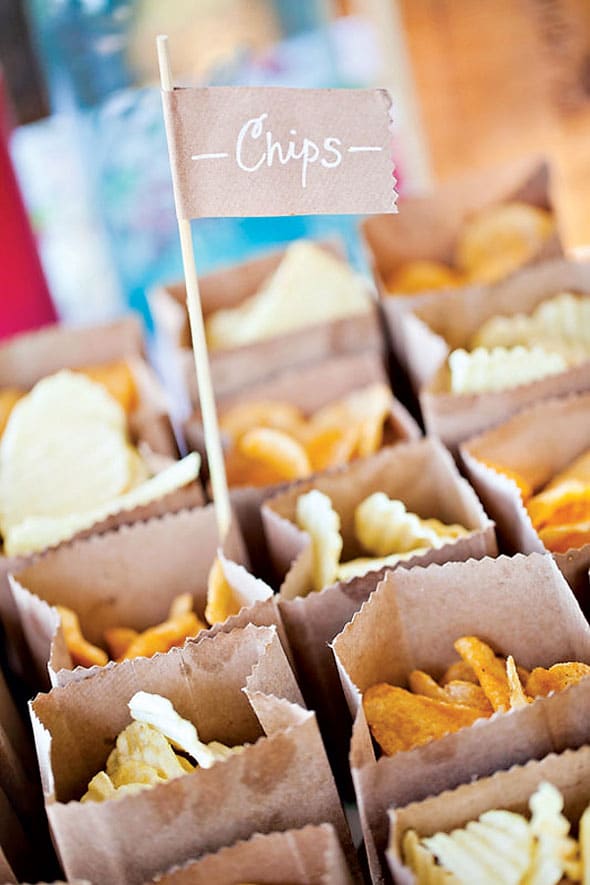 Summer party idea 17: These Unique Ways to Serve Chips are a fabulous way to offer up a variety of flavors and sizes, while making sure that everyone can mix and match as they see fit. We love the idea of having individual bags. If your guests are full, they can easily save it for later, too!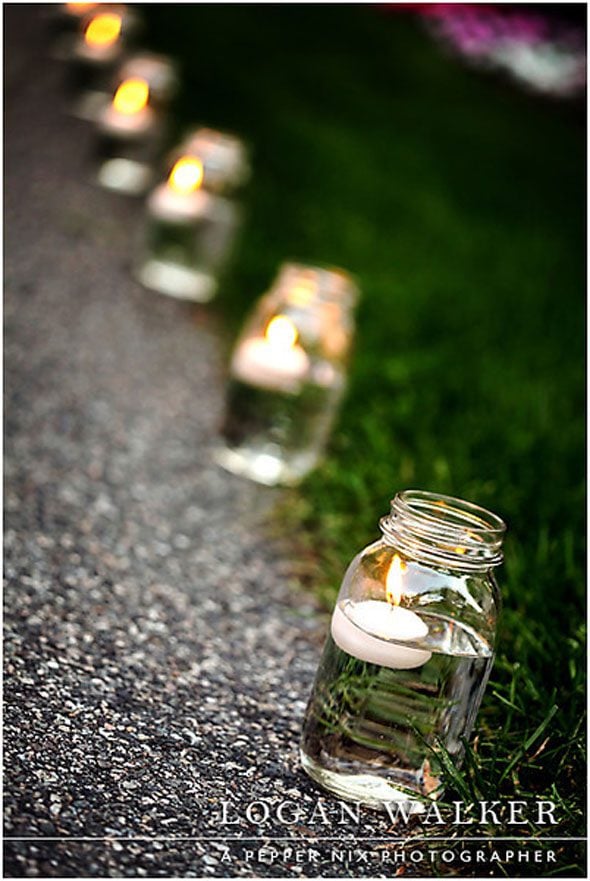 Summer party idea 18: Floating Candle Decor is always a hit at backyard events and your BBQ is no different! Line up some mason jars with floating candles in them wherever you want and you'll be sure to impress your guests with your chic decorations!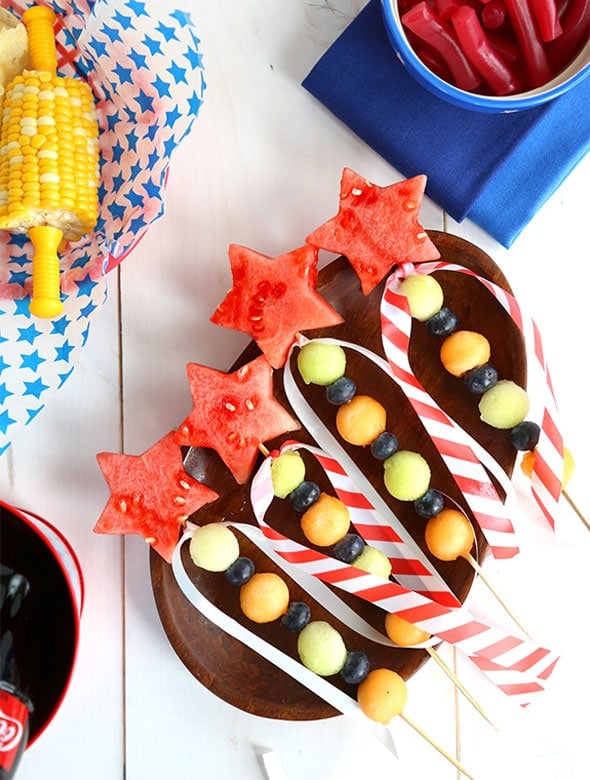 Summer party idea 19: These Fun Fruit Wands are a unique way to serve some summer fruit at your BBQ with your main dishes. So cute!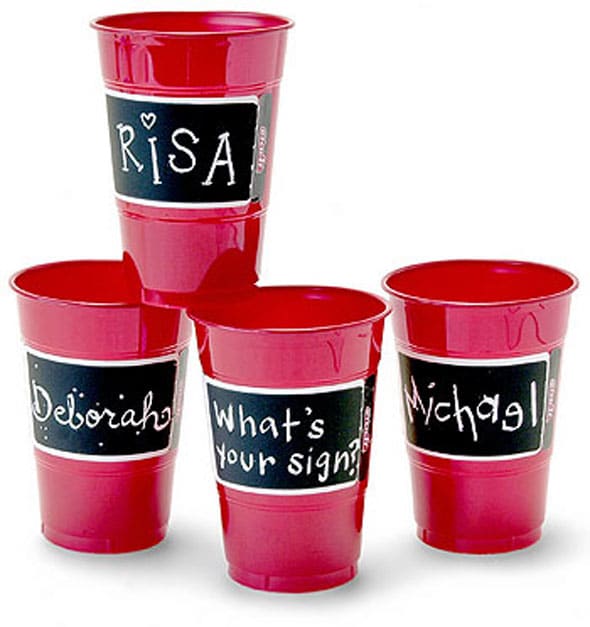 Summer Party Idea 20: Personalized Cups will help make sure your guests aren't using cups and throwing them away, only to grab a new one and start over. Make sure your guests know which cup belongs to them and you'll help to save on waste!
There isn't anything quite like a good, low-key, backyard BBQ or summer party! Everyone will be ready to unwind, relax, and socialize at your fun event! Enjoy the summer!
Host a fun and well-planned BBQ with these products:
Sign up for a 30 day free trial of Amazon Prime and get free 2 day shipping on your party products!