16 Easy Leprechaun Trap Ideas
Catch 'em if you can this St. Patrick's Day with these 16 Easy Leprechaun Trap Ideas that are super fun and creative!
Don't you just love the magic of St. Patrick's Day and that mischievous Lucky the Leprechaun?!
Have you ever wondered how to catch a leprechaun? Leprechauns are intelligent little tricksters who fix shoes and love hiding gold.
According to folklore, a leprechaun must give up his gold coins to anyone who captures him.
So if you love doing St. Patrick's Day crafts with your kids, here are some creative leprechaun traps that will lead you to the pot of gold at the end of the rainbow!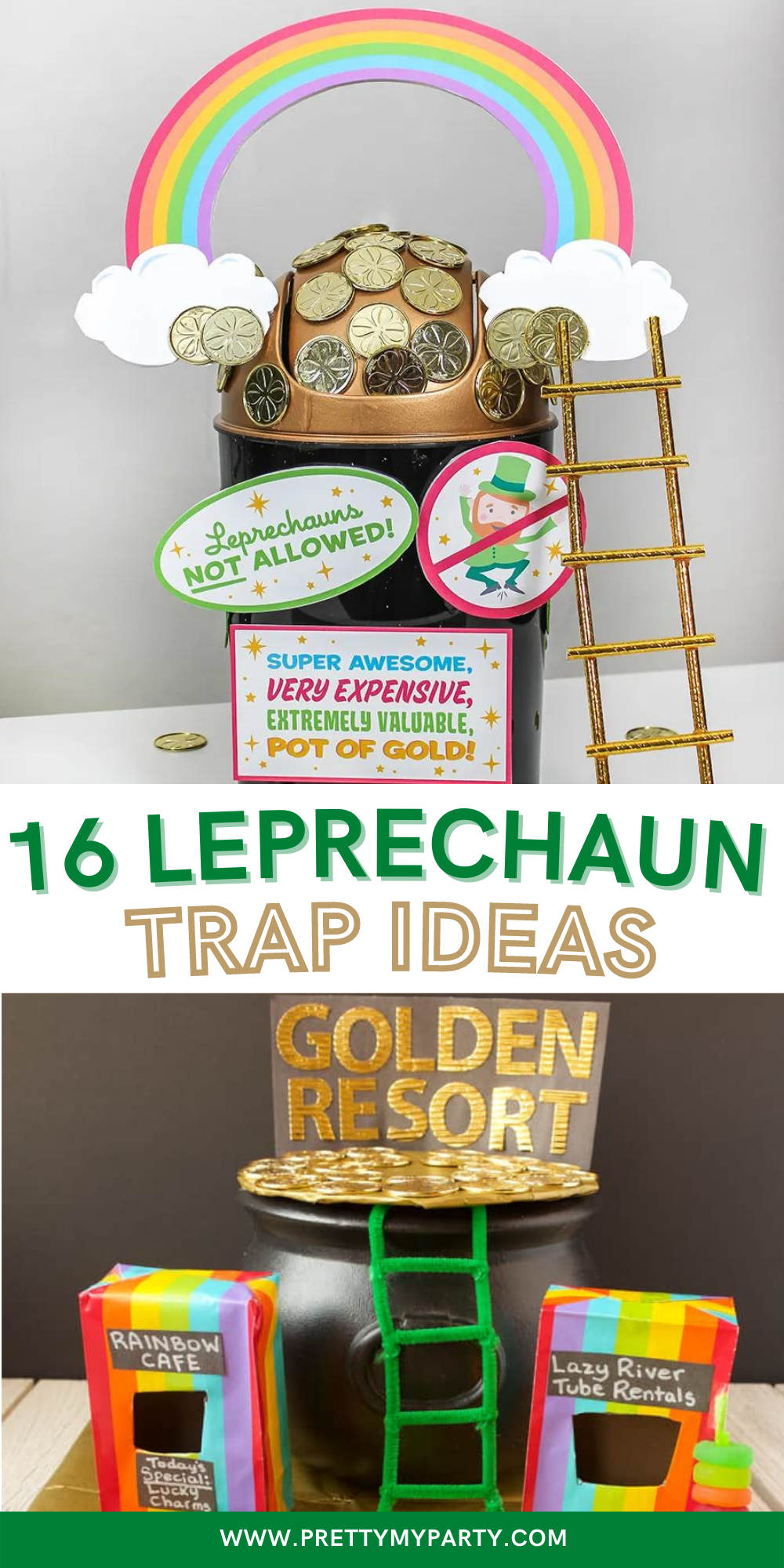 How to make a leprechaun trap
Anyone can set up their own leprechaun trap.
The fun is all in the creativity! Grab some green felt, green construction paper, confetti, shamrocks, stickers, green glitter, cereal boxes, treats, chocolate gold coins, Skittles, and Rolos. You can even make a cool DIY slide and ladder.
The possibilities are endless when it comes to your leprechaun trap!
These leprechaun traps are perfect for kids of any age – preschool, kindergarten, or grade school. So let's get started! Check out these 16 and Easy Leprechaun Trap Ideas!
DIY Leprechaun Trap Ideas

1. This Easy Lucky Charms trap is perfect for a little leprechaun mischief and doesn't require a lot of craft supplies. Lure and capture Lucky with the ultimate leprechaun bait – Lucky Charms!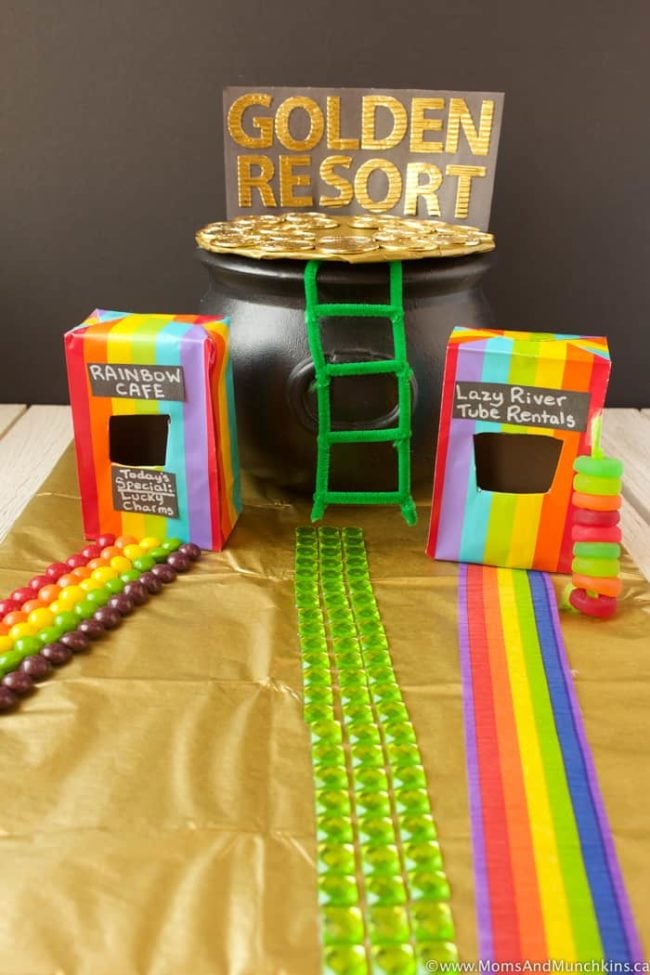 2. If you're looking for a unique leprechaun trap, you have to check out this impressive Golden Resort!
It's no secret that leprechauns are clever, but this incredible resort will certainly trick Lucky!
Try your hand at this fun St. Patrick's Day craft project for kids and parents!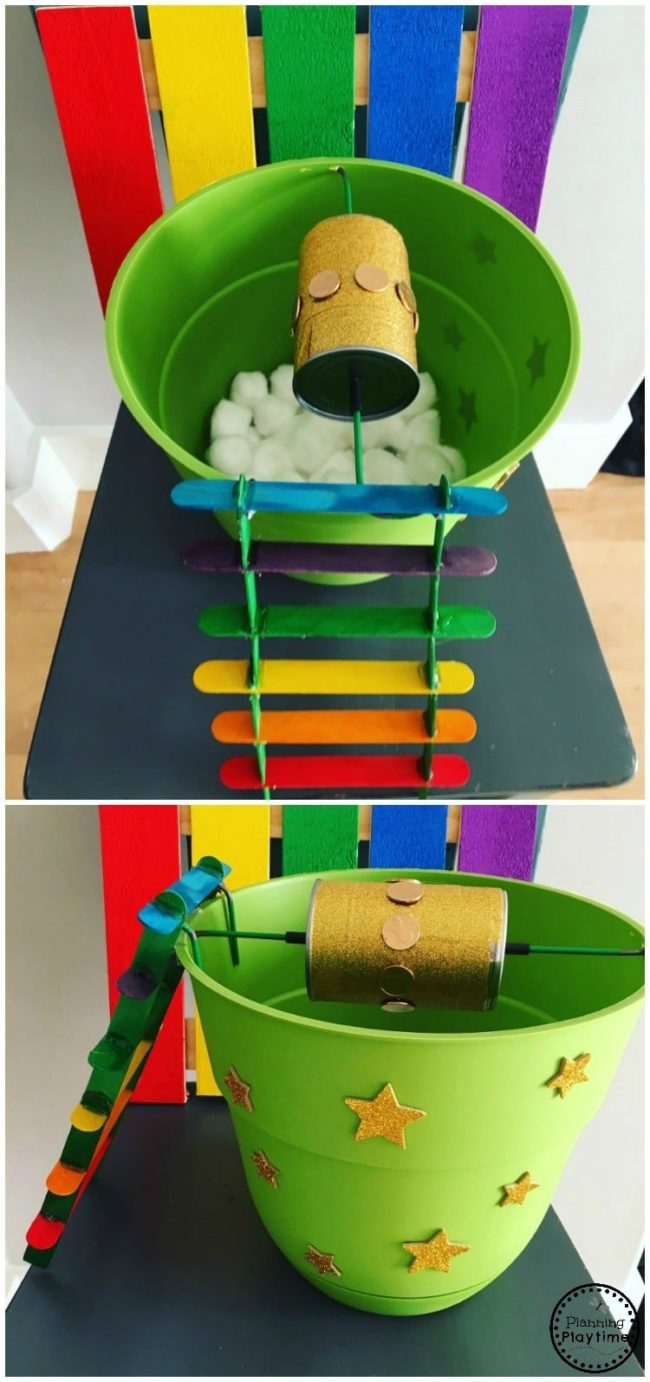 3. You'll be well prepared for all of the leprechaun tricks as you lure them to the gold treasure with this easy Bucket Leprechaun Trap.
Inspired by a mousetrap, this clever idea includes a ladder that leads to some shiny gold coins – the perfect leprechaun bait!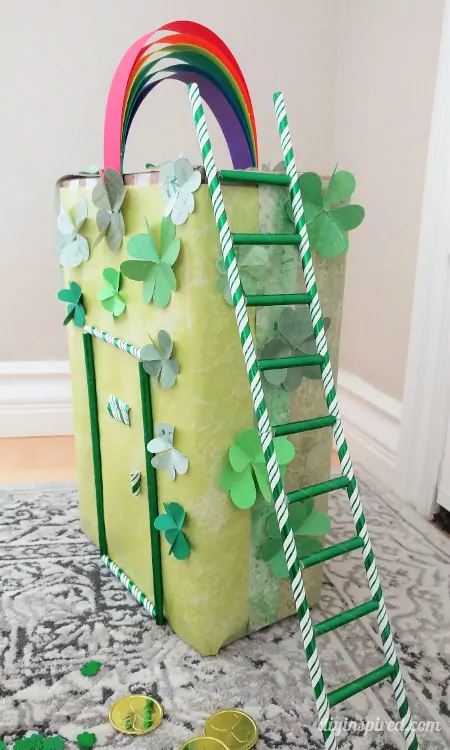 4. It will be super easy to lure a leprechaun with this fun DIY Leprechaun House Trap!
This crafty idea includes a ladder that goes to the top of the box, where you'll find a secret trap door.
The idea is to lure the leprechaun with gold coins. We think this one will definitely do the trick!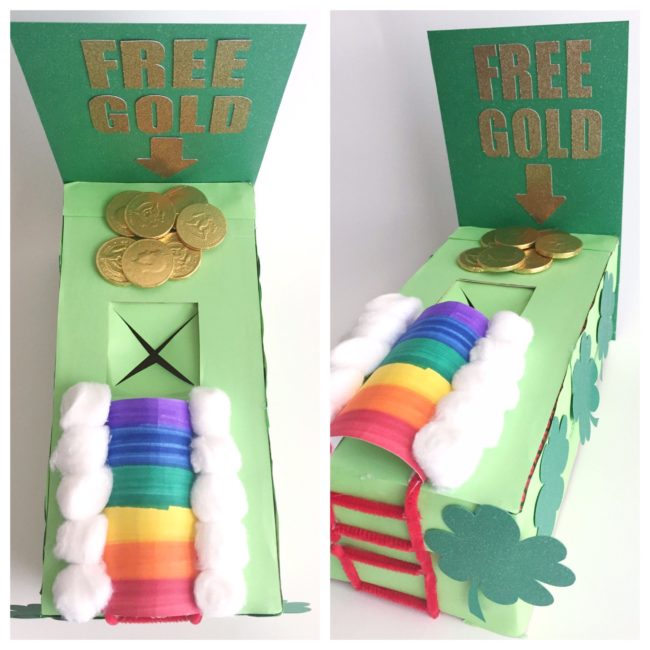 5. This cute and easy Free Gold Leprechaun Trap is the perfect inspiration for your trap!
Made from a shoebox and some other craft supplies, your little ones will love tricking that pesky little leprechaun with free gold!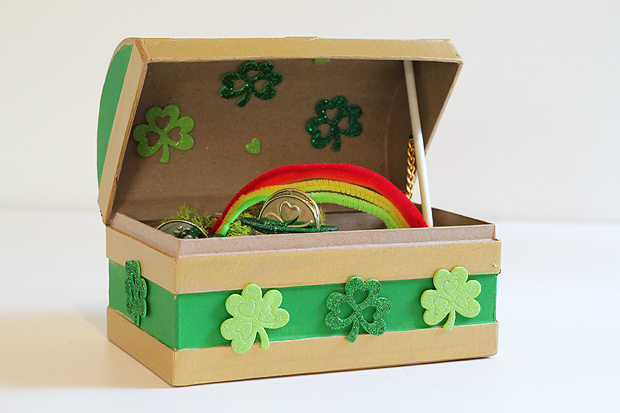 6. This clever Box of Gold Leprechaun Trap features an open lid with gold inside! Capture Lucky with this decorated box that will trick that little trickster!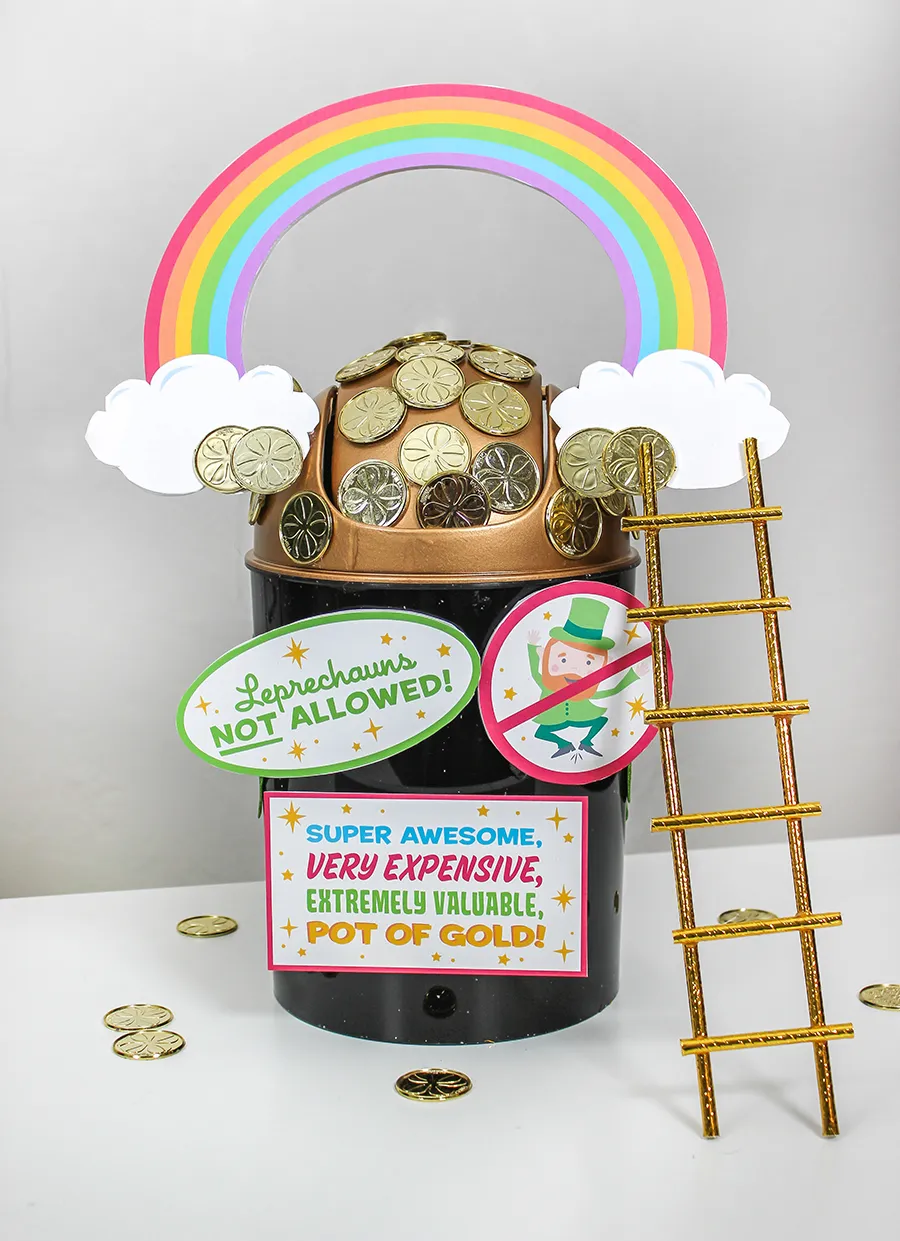 7. If you're on the hunt to capture those mischievous and magical Irish fairies, then this creative DIY Garbage Can Leprechaun Trap is perfect for you!
The swing-top mini trash can with golden coins and a golden ladder is the ideal way to trap your leprechaun! What a clever idea for the perfect trap!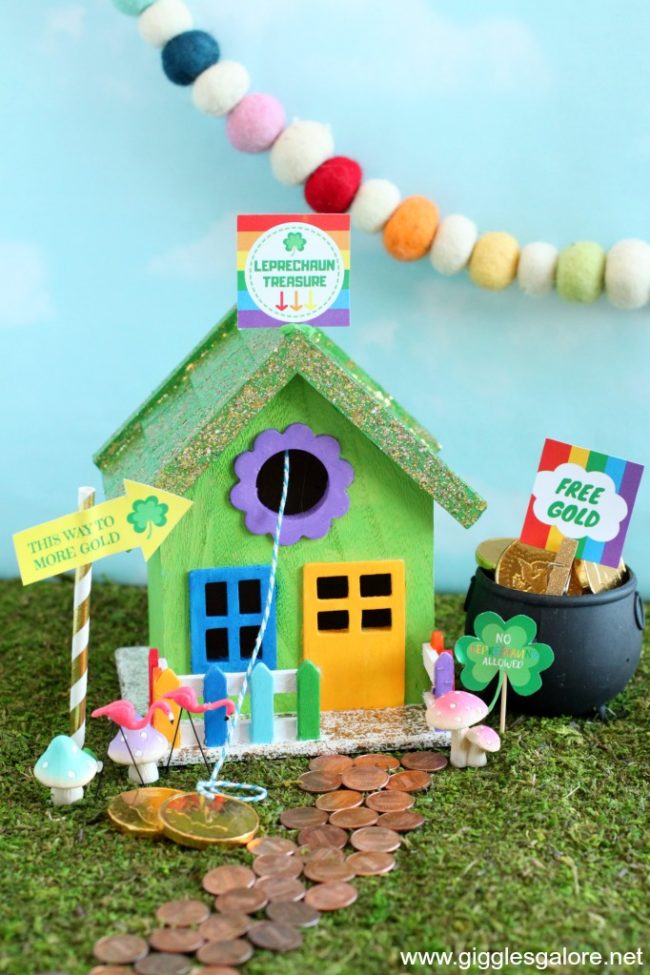 8. Capture those pesky leprechauns with this fun DIY Leprechaun Trap House!
This colorful DIY painted house includes glitter, gold coins, moss, and a penny walkway. So creative! This project will certainly get the kids excited for St. Patrick's Day!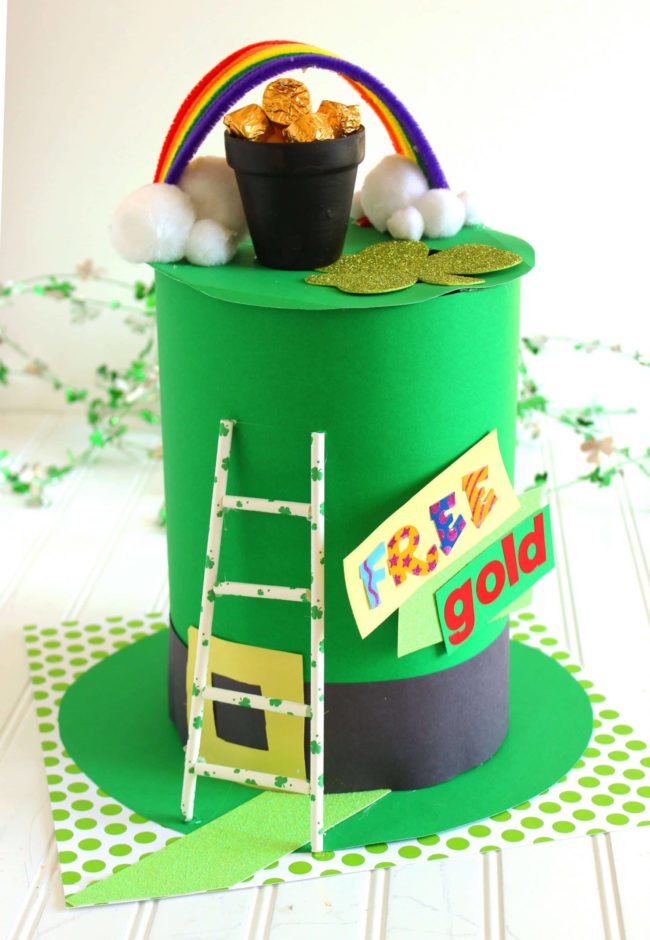 9. This simple Construction Paper Leprechaun Hat Trap is the perfect project for your little ones!
So get your hot glue gun fired up and gather some construction paper, pipe cleaners, and paper straws for this hat trap that's sure to capture that sneakily little creature!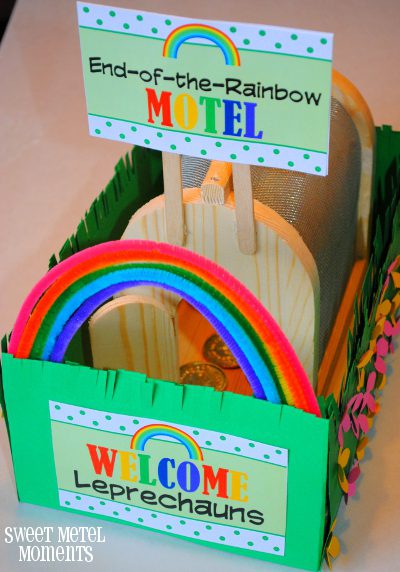 10. How fun is this End of the Rainbow Motel Leprechaun Trap?
This creative trap made with a shoebox, green construction paper, "Welcome Leprechaun" sign, and a pipe cleaner rainbow is super simple for the kids to make!
Don't forget to add your gold coins inside the trap to catch that leprechaun!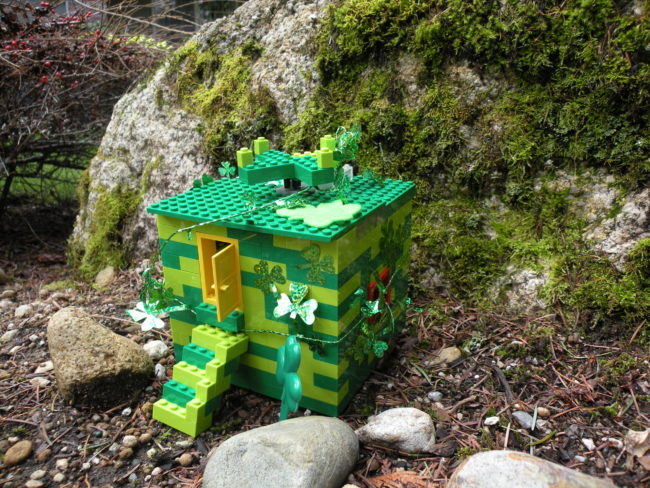 11. Did you know you can make the coolest leprechaun trap with LEGOS?!?! Yep, this green Lego Leprechaun Trap is a great way for the kids to problem-solve and build a fantastic trap with Legos!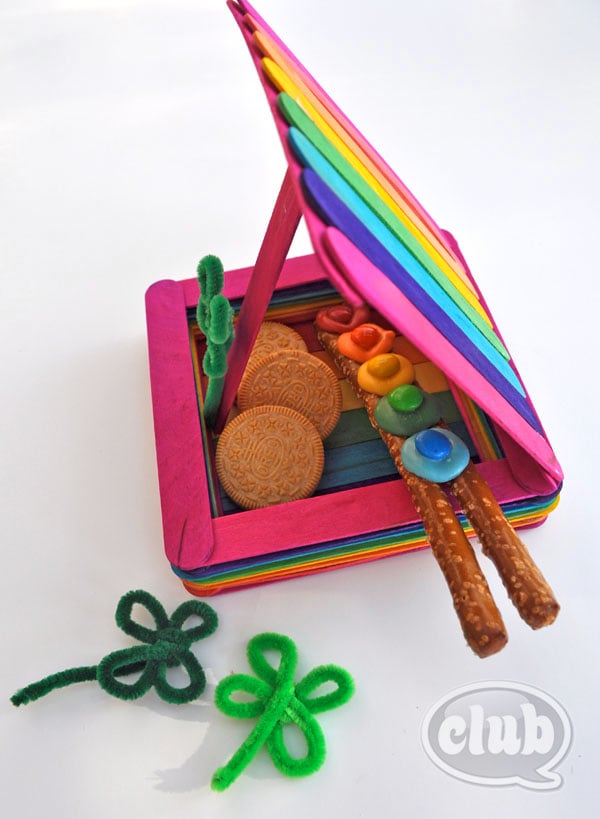 12. This colored popsicle stick craft brings back many childhood memories!
Try your hand at this kid-approved Homemade Rainbow Popsicle Stick and Pretzel Trap! Fill it with goodies to lure your leprechaun for a successful capture!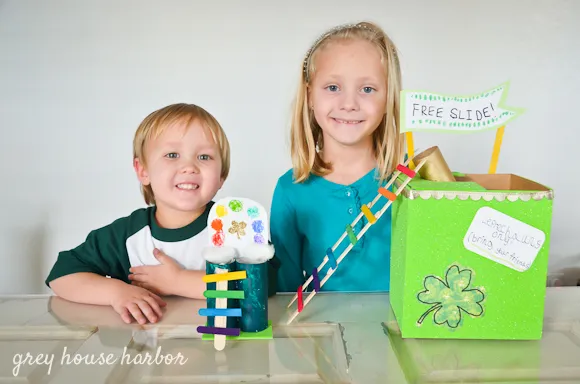 13. This Free Leprechaun Slide Trap features multiple layers, sneaky deception, and several design features – the perfect ingredients for a successful leprechaun trap!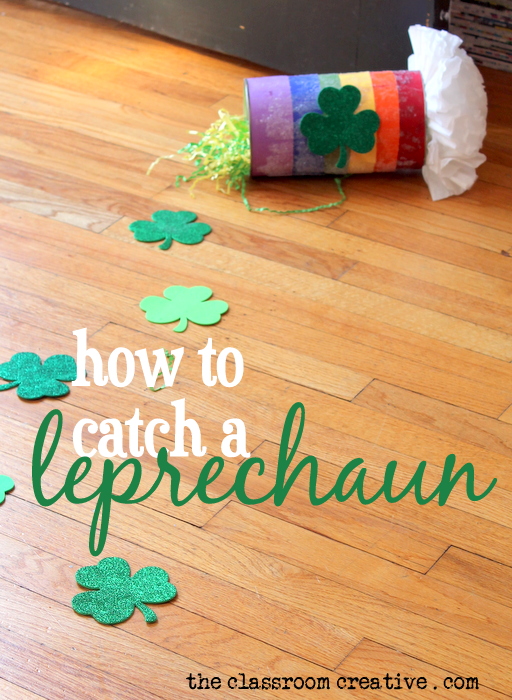 14. A few craft supplies are all you need to create this DIY How To Catch A Leprechaun Trap to catch that notorious leprechaun.
This DIY idea is just one of the easy St. Patrick's Day crafts you and your children can do just in time for the holiday.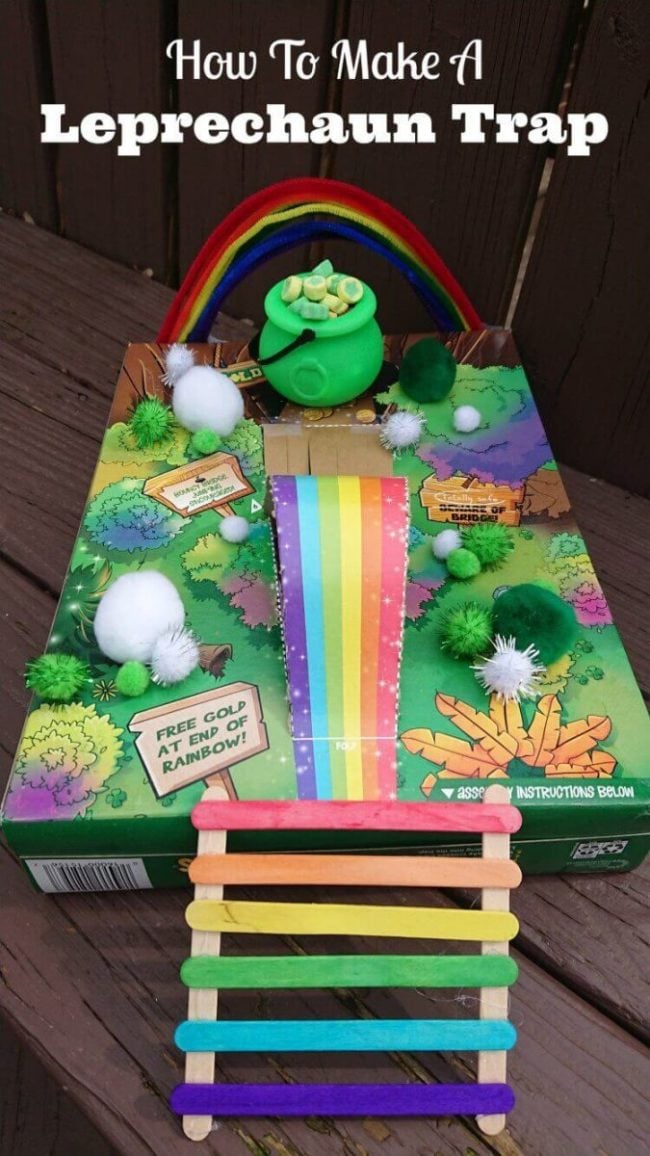 15. Before those sneaky leprechauns cause any mischief around your house, finish your Lucky Charms and make this Cereal Box Leprechaun Trap, complete with a rainbow popsicle stick ladder and pathway.
This trap idea is definitely kid-approved and will keep the kids busy creating the perfect contraption.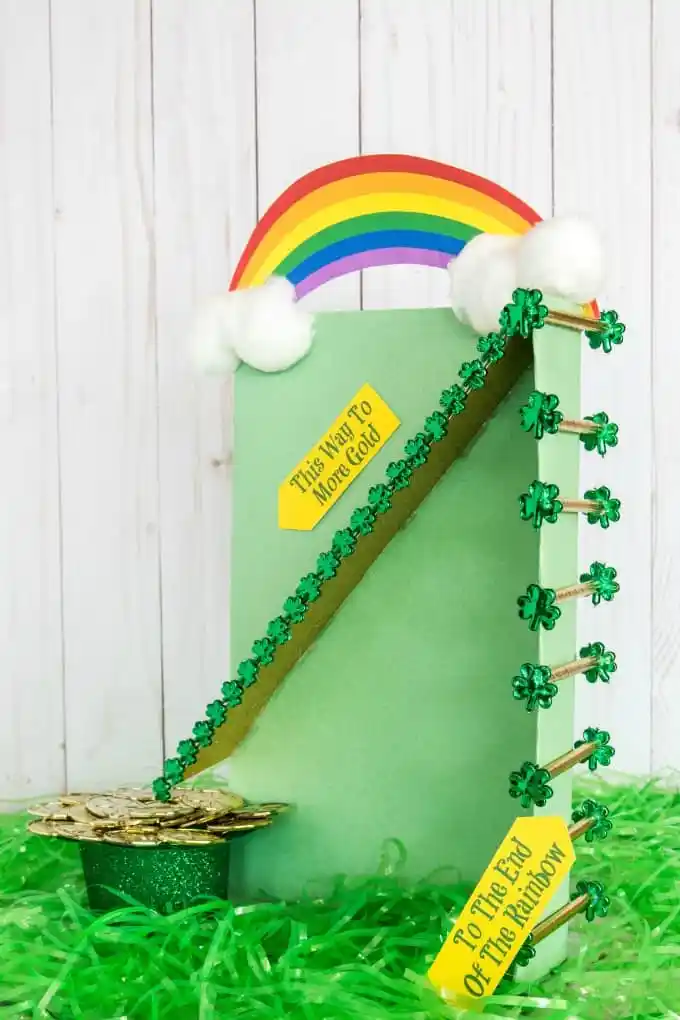 16. This Way To More Gold Trap is a budget-friendly and clever craft project for St. Patrick's Day that features gold coins, shamrock details, green "grass" filler, construction paper, cotton balls and a green glittery leprechaun hat.
The kids will have a blast making this creative St. Patrick's Day craft project!
Check out more ideas for your leprechaun trap ideas here:
You and your kids will have so much fun making one of these DIY leprechaun traps.
We know you'll put your own creative spin on it and trap that sneaky little leprechaun.
Which one of these leprechaun trap ideas is your favorite? Let us know in the comments!
We would love to see your creations. Please share them with us below! Good luck trapping a leprechaun and Happy St. Patrick's Day!
Check out these popular St. Patrick's Day features: