15 Best Handmade Fall Wreaths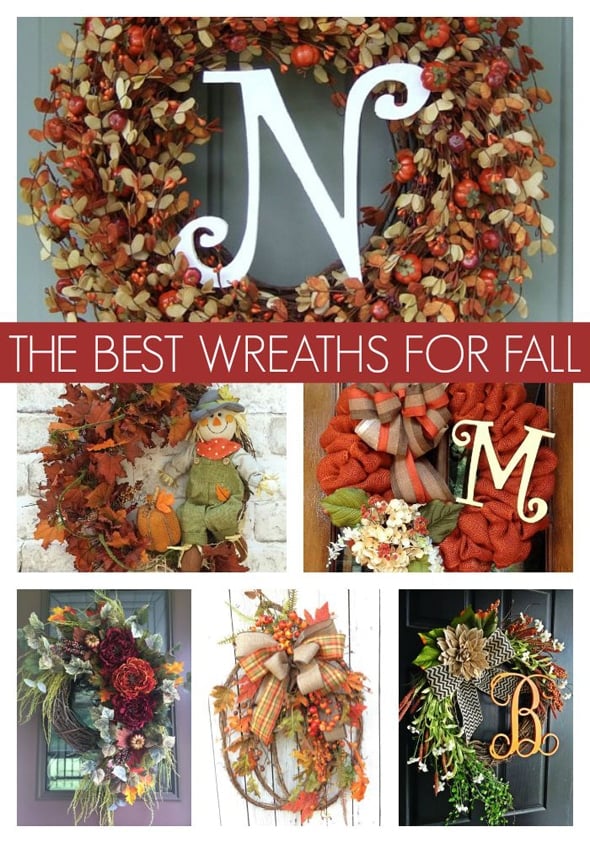 With the changing of each season, some new, festive decor is needed to either represent that season or holiday or just freshen up your home. Check out the 15 best handmade fall wreaths from some of our favorite Etsy shops.
1. Fall Monogram Grapevine Wreath: Wreath Dreams
2. Fall Burlap Wreath: Dally Up Boutique
3. Fall Chevron Pumpkin Wreath: Sew Simple 4 You
4. Fall Berry Wreath: Country Prim
5. Fall Pumpkin Wreath: Crooked Wreath Creation
6. Fall/Autumn Wreath: The Violette Bloom
7. Fall Pumpkin Wreath: Our Sentiments
8. Fall Red Sunflower Wreath: Wreath Unique
9. Fall Burlap Wreath: Wreath Chick
10. Happy Fall Wreath: Wreath Chick
11. Happy Fall Wreath: Up Andrea's Ally
12. Autumn Peony Wreath: Day Dream Wreaths
13. Scarecrow Fall Wreath: Adorabella Wreaths
14. The Grand Fall Wreath: Annabelle Eve Designs
15. Grapevine Pumpkin Wreath: Keleas
What's your favorite fall wreath? Let us know in the comments below!
Plan the ultimate Halloween party with these fun products!