10 Potty Training Tips for Boys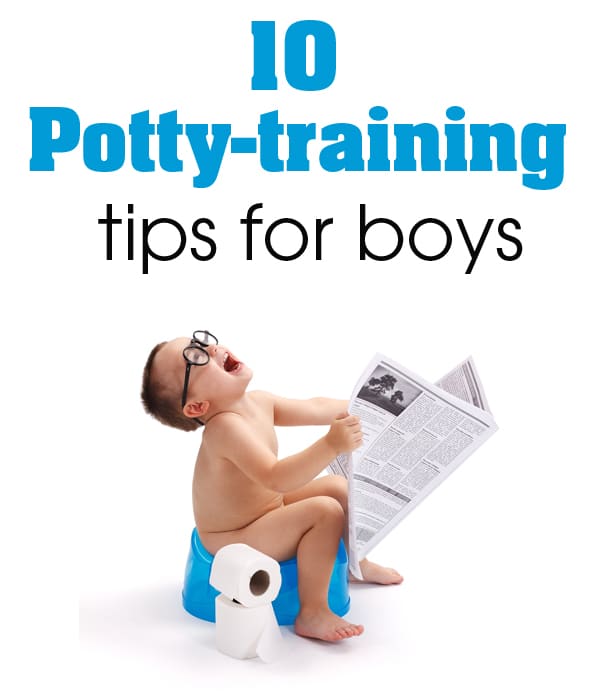 "I participated in a campaign on behalf of Mom Central Consulting (#MC) for Pull-Ups. I received product samples to facilitate my review and a promotional item as a thank you for participating."
As a Huggies Pull-Ups First Flush Ambassador, I'm here to tell you that potty training boys can be frustrating. My son and I have been working on potty training for a few months now. He does a good job going at school, but when he gets home he's not very consistent. So, I'm sharing my 10 potty training tips for boys that will make your potty-training journey a little easier! If you're just getting started visit these tips and resources from Pull-Ups here. I also recommend reading this book: Potty Train In a Weekend: Click here to view more details.
First, see if your child is ready. Take this quiz to find out.
Find out if a potty chair or seat would be better for your child. Check out Potty Systems or Soft Potty Seats. My son preferred the soft potty seat.
After you find the perfect potty, the next step is to show them how it works. This may alleviate anxieties they may have in the beginning. Bring in Dad when training boys if that makes the child more comfortable.
Next, set a schedule and stick to it!
Download the Big Kid App available on Apple and Android Smartphones. The app offers videos and songs and a Big Kid checklist to help your little guy!
Incorporate fun activities and incentives. You can find some fun ideas on the Pull-Ups website here. My son loves fruit snacks as an incentive and the Potty Dance as a fun activity! If you want to have a chart to mark your child's progress, you can find one here.
If your child is saying "No" a lot like mine does, see these tips from the Pull-Ups website. I've been trying reverse psychology!
Buy some cool underwear and encourage them to wear them around the house!
Limit liquids at night.
Prepare for messes, set backs, and regression. Don't worry. Being persistent and finding what works for your child will be key to potty training success!
What do you think of these 10 Potty Training Tips for Boys? Let us know in the comments.
For more helpful tips, activities, product coupons and more, visit the Pull-Ups website, Facebook and Twitter. This book is also a great gift or resource for potty training: Oh Crap! Potty Training: Everything Modern Parents Need to Know to Do It Once and to Do It Right.
What has helped your child become a Potty Pro? Tell us your tips in the comments below!
Learn more about our Potty Training Journey here.