10 Fun Family Traditions to Start This Summer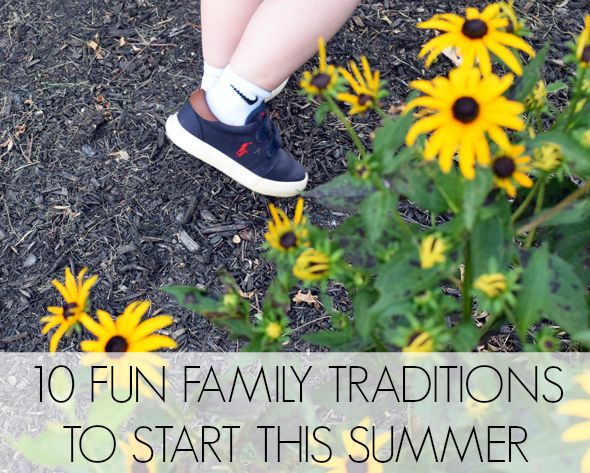 As you get older, the days, especially, the summers go by so quickly. Now I look back with joy of the fond memories I have of my childhood summers and the family traditions my parents started with us. Ever since my son was born four years ago, I knew I wanted to take some of those family traditions and keep them alive with my son, so he could remember them forever and eventually pass them on to his children. Here are 10 fun family traditions to start this summer! Try one or several of these ideas for some wonderful memories that will last a lifetime:
1. Spend some quality time by taking a summer bike ride or a nature walk as a family. It's so important to spend quality time as a family away from the hustle and bustle of life and technology. Take the kids for a walk to your favorite ice cream spot or get on your bikes and enjoy the warm weather and sunshine. Your kids will look back on their childhood fondly with fun memories of your special family time together.
2. Start a vacation tradition: Maybe you have a favorite vacation destination spot that's perfect for the whole family. Make it a point to go back every year, and while you're there, be sure to take a family photo in the same spot every year. You can look back on the photos and see how much your family has changed from the first time you visited there! You will instantly be flooded with fond memories of your summers with your family on vacation. Whether it be a beach, local amusement park, the lake, or camping in the mountains, your family will be making fun memories every summer!
3. Get the family together for a fun outdoor movie night or visit a drive-in! If you're lucky enough to live where there's still a drive-in movie theater, load up the car and get your family ready to enjoy a fun movie. Bring your family's favorite snacks and drinks for a fun-filled night at the drive-in!
4. Have a family sleepover in your living room! Your kids will LOVE this idea! Get your sleeping bags, favorite snacks, some movies or games and get ready for a night of family fun!
5. Be tourists in your hometown! Does your city have an attraction you've been dying to visit? What about a museum, zoo, aquarium, or a water park? Plan a day out with the family visiting your city's landmarks. You will have a blast with the whole family and get to experience something your hometown has to offer.
6. Host a family summer Olympics in the back yard! There's nothing better than getting competitive with your family. Plan sporting events for whole family like bean bag toss, horseshoes, badminton, volleyball, or swimming. Create teams, or compete individually and have prizes for all participants.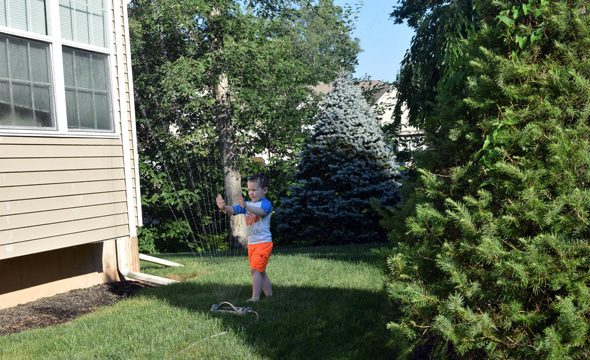 7. Go strawberry or blueberry picking. There are a lot of great local farms that offer strawberry and blueberry picking during the summer. It's a great summer activity for the whole family and your kids will have a blast picking their own fruit and seeing where it comes from!
8. Kick off or end your summer with a family BBQ! You can even do both! There's just something special about family getting together to enjoy a good old fashion BBQ in the backyard.
9. Plant a family garden. Planting a garden is a fun and educational experience for everyone involved. Kids will love the idea of planting their own garden. Visit the garden to plant, water, weed, and teach the kids about healthy eating. When everything in your garden is ready to eat, plan a fun family meal!
10. Plan a fun shopping day together! Take the family shopping and get a head start on back to school shopping. When I was younger my mom would take us shopping for new shoes and a new backpack. It was so much fun shopping with my mom and sister and was an annual tradition for back to school shopping! This year, I got some great deals on shoes at Famous Footwear, including some nice sandals for me!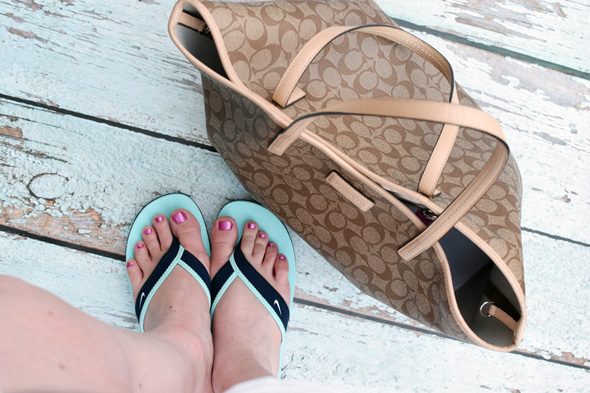 What's your favorite summer family tradition? Let us know in the comments below!
Get inspired by what others are wearing and share your own #ohsofamous moments by visiting the Famous Footwear #ohsofamous style gallery.
I was selected for this opportunity as a member of Clever Girls and the content and opinions expressed here are all my own.