10 Best Party Appetizers Made in Minutes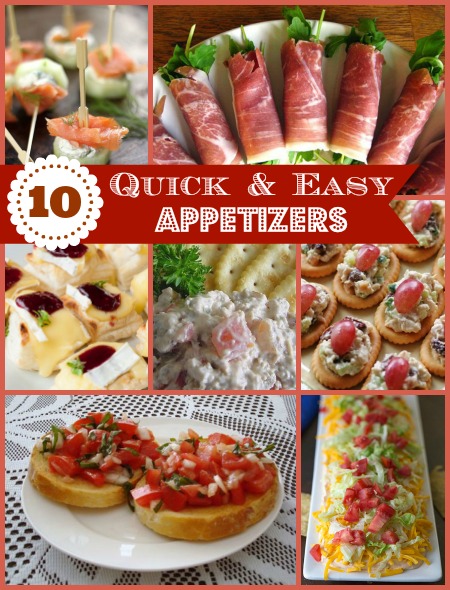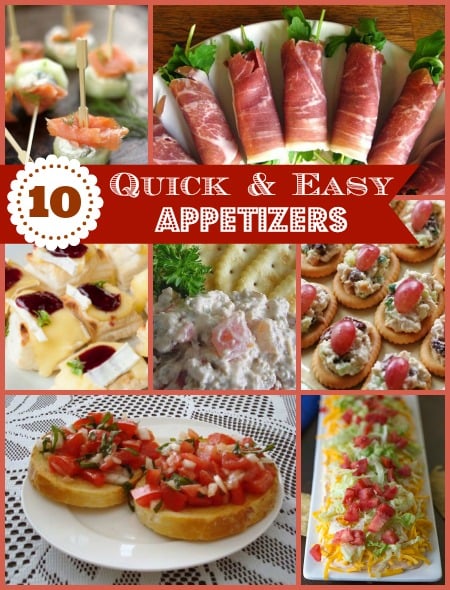 I don't know about you, but there are always two big things weighing on my mind when I host a party. One… will I have enough food? And two… I need some time-saving recipes to serve everyone! Only you can be the judge on how much food you will need for the amount of people you will be hosting, but you'll find the 10 Best Party Appetizers Made in Minutes right here. How could you go wrong with these? They look absolutely amazing and it also doesn't hurt that they look like they took a long time! Your guest will think you've been slaving away in the kitchen for days when it couldn't be further from the truth. Check them out!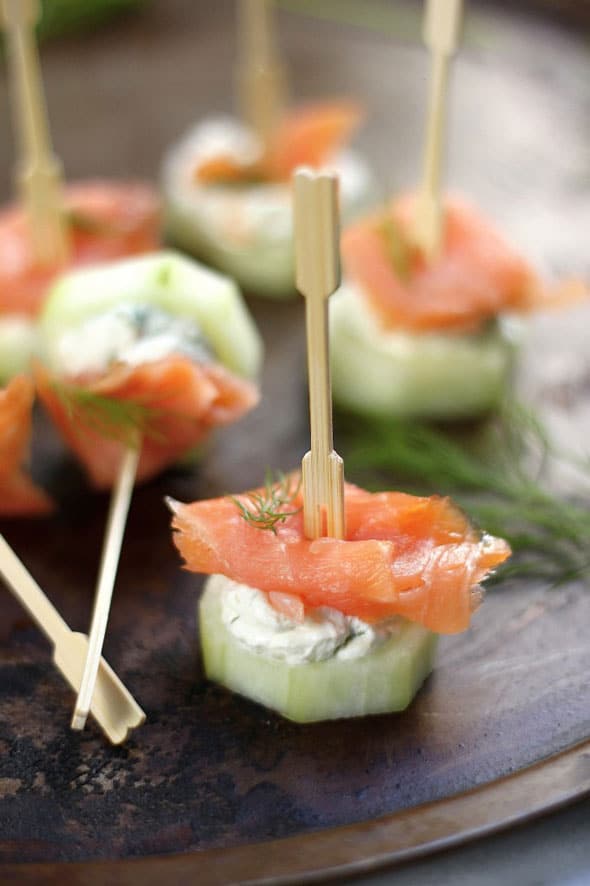 1. How delicious does these Smoked Salmon and Cream Cheese Cucumber Bites look? What a simple, yet effective way to wow your guests!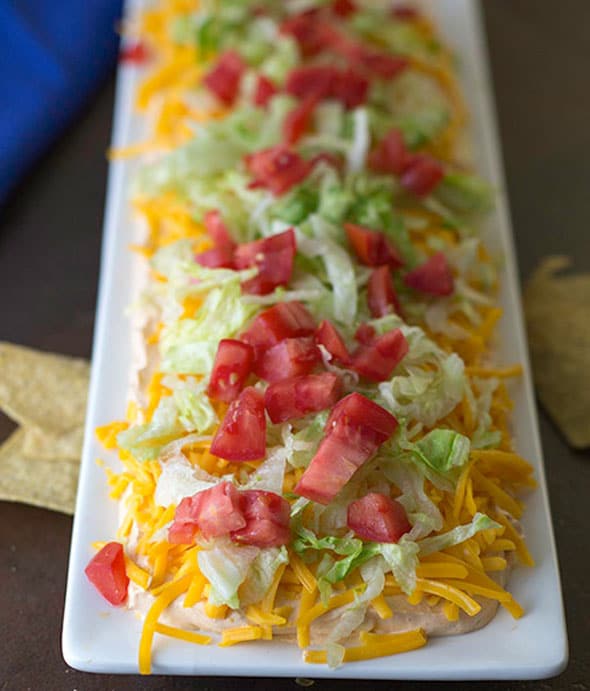 2. Who doesn't love tried and true Taco Dip? This is such a quick and easy appetizer to prepare and it always seems to move faster than the speed of light. Throw some tortilla chips out with it and it will be gone before you know it.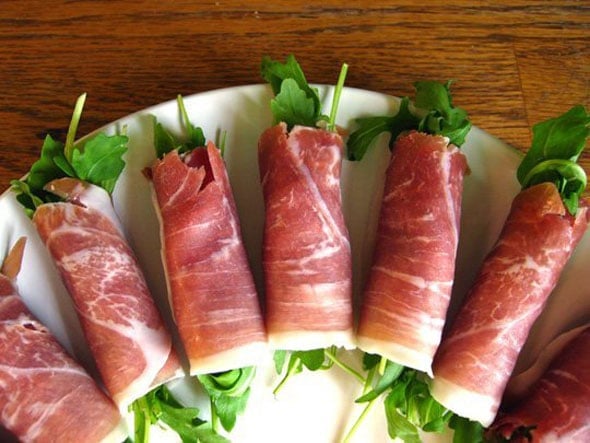 3. This fancy looking Prosciutto-Wrapped-Arugula is a great appetizer for those guests who like to try different things. What a great flavor combination and it takes just a few minutes to prepare!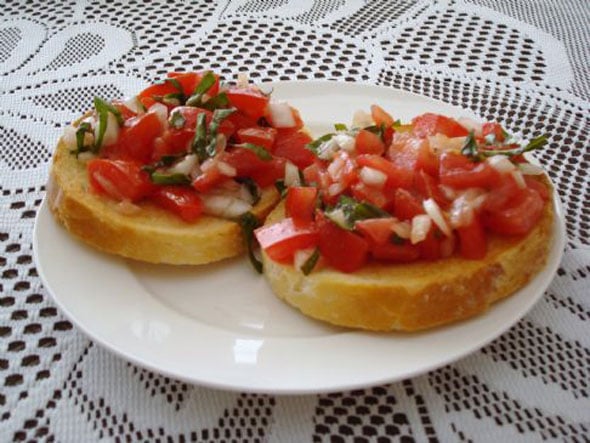 4. Quick and Easy Bruschetta is always a crowd favorite. It might look fancy and like it took you awhile to prepare, but you'll be able to wow everyone with your wonderful appetizer knowing it was easy for you to prepare!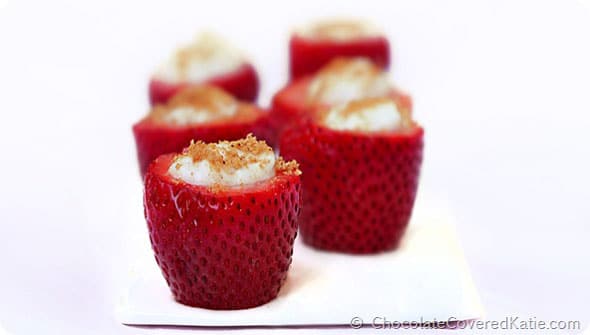 5. These Three-Ingredient Strawberries are the perfect way to add a little sweetness to your appetizer spread. Some may wonder why you don't save this for dessert, but with these little bites of goodness, why not present them as an appetizer! What a great way to have a sweet little treat before the main course.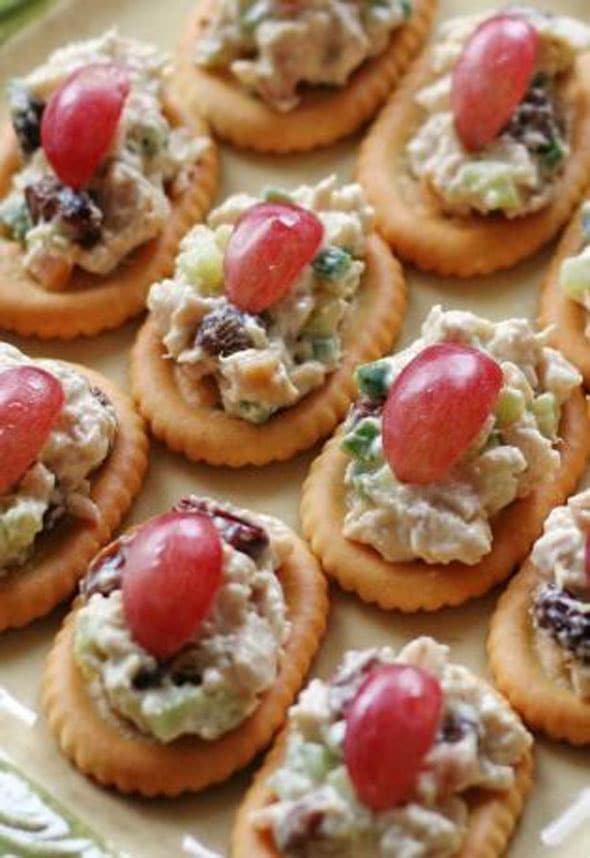 6. These Almond Chicken Salad Crackers are little bites of heaven for your mouth! This will be a crowd favorite, for sure, and before you know it, you'll have to let everyone in on the preparation. Well… only if you want to!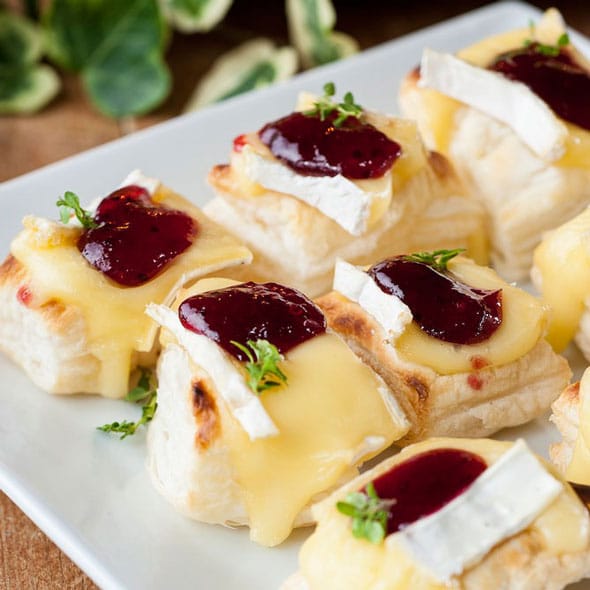 7. Brie and Cranberry Bites are a wonderful party for your guests' palates! Brie is such a delicious cheese and when you add the cranberry on top of it, it is the perfect combination of sweet and creamy. And it doesn't hurt that the presentation of these appetizers is absolutely gorgeous!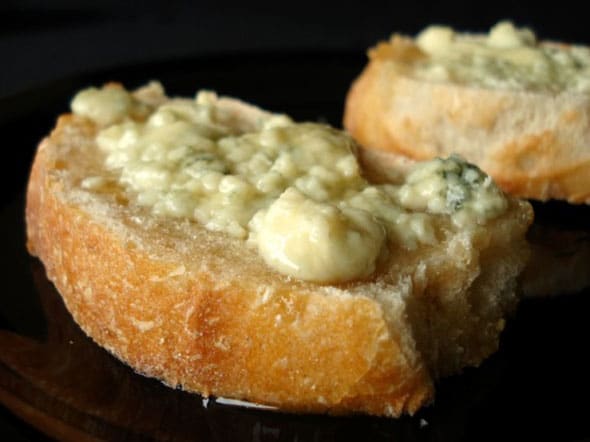 8. Honeyed Blue Cheese Toast is an extremely quick and easy appetizer to prepare and has limited ingredients. You'll have this one ready in no time and your guests will love the combo of blue cheese and honey!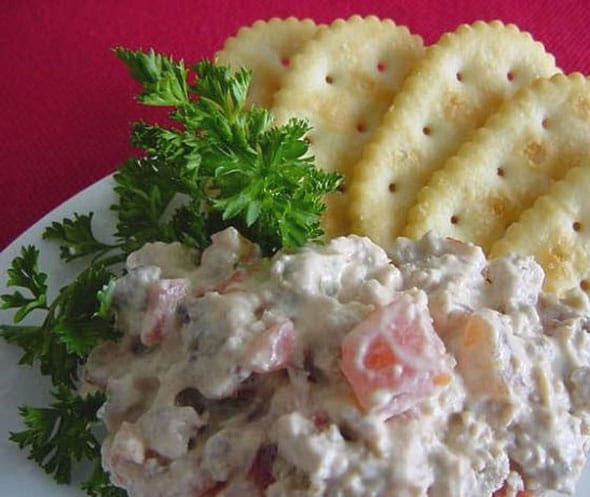 9. This Zippy Sausage Spread will be a favorite for your guests who like a little bit more kick with their appetizers! What a wonderful compliment to a wine or beer tasting party!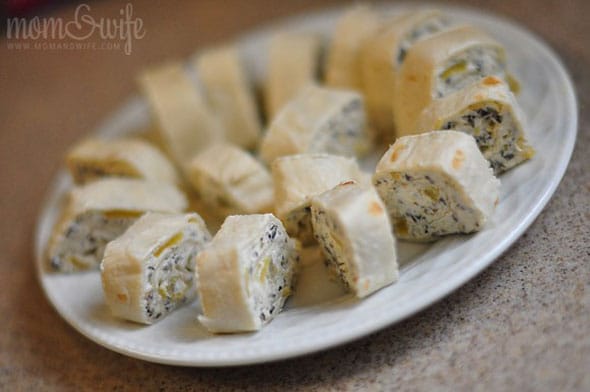 10. Finally, these Cream Cheese Tortilla Roll-Ups are so versatile that you'll find yourself making them all the time. Just change out some of the ingredients. Add in any of your favorite veggies, or even fruit, to the cream cheese before rolling them up in the tortillas and you'll have people heading back for seconds!
I have a feeling you're going to get asked for the recipe for more than one of these appetizers. Only you can decide if you're willing to give away your secrets on your appetizers that you made in minutes! Enjoy!
Plan a great party with these great appetizer recipes and products!
Sign up for a 30 day free trial of Amazon Prime and get free 2 day shipping on your products!