Summer in Brooklyn is the perfect time to marry the love of your life. This fun-loving couple made their wedding all their own. From the creative tissue paper flowers to the fun and festive bunting strung over the ceremony and reception space, we can clearly see why this is the BEST WEDDING EVER! This Summer Brooklyn Wedding is packed with a whole lot of personality, which is perfect for a New York wedding!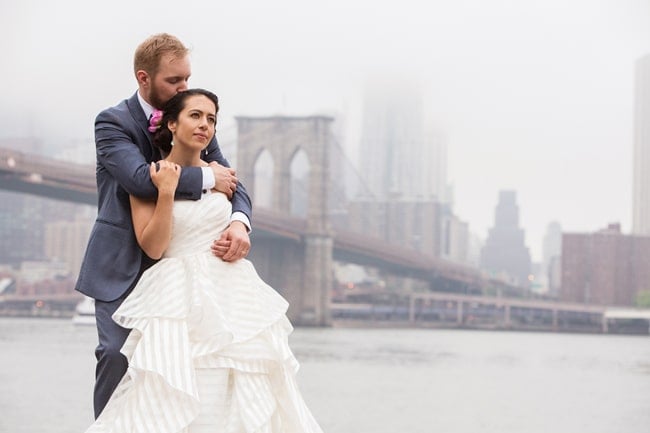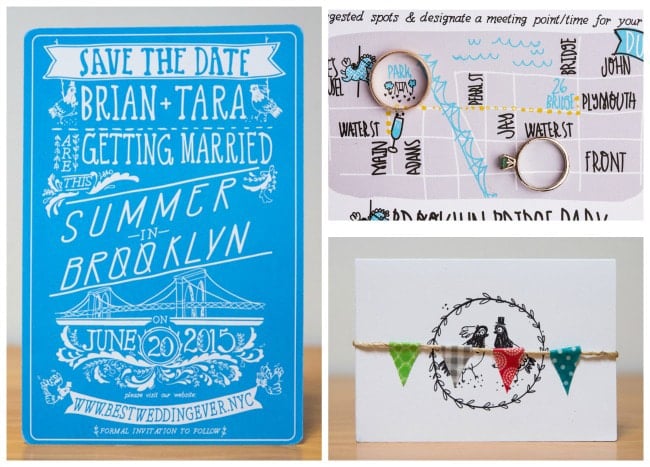 From the photographer: Every once in a while, we meet a couple who are not only creative but somehow figure out a way to show so much of who they are to all of their friends and family on their wedding day. This inspiring Brooklyn wedding was one we won't soon forget. We followed them through the mist and over rocks of the east river shore, eventually wandering back to 26 Bridge for a ceremony with more paper flowers than you've ever seen and a reception full of unforgettable moments. Some of the highlights for us included the most beautiful and bright color palette for food, a happy "king + i-esque" mother/son dance, enthusiastic line dancing, lots of sweet treats, and two bright smiles that never left the bride and groom's faces the entire day. A memorable wedding for two happy people!
Vendors & Credits
Photographer: a guy + a girl photography // Reception Venue: 26 Bridge // DJ: 74 Events // Dress Designer: Hayley Paige // Invitation Designer: Hello Kimb // Event Designer: michael henry creative events // Floral Designer: Quinn Florist // Cake Designer: short and so sweet // Caterer: TANOREEN // Lighting: Universal Light and Sound

Sign up and get your FREE ebook with bonus party planner! Learn 12 secrets to plan your child's next birthday party for UNDER $100!