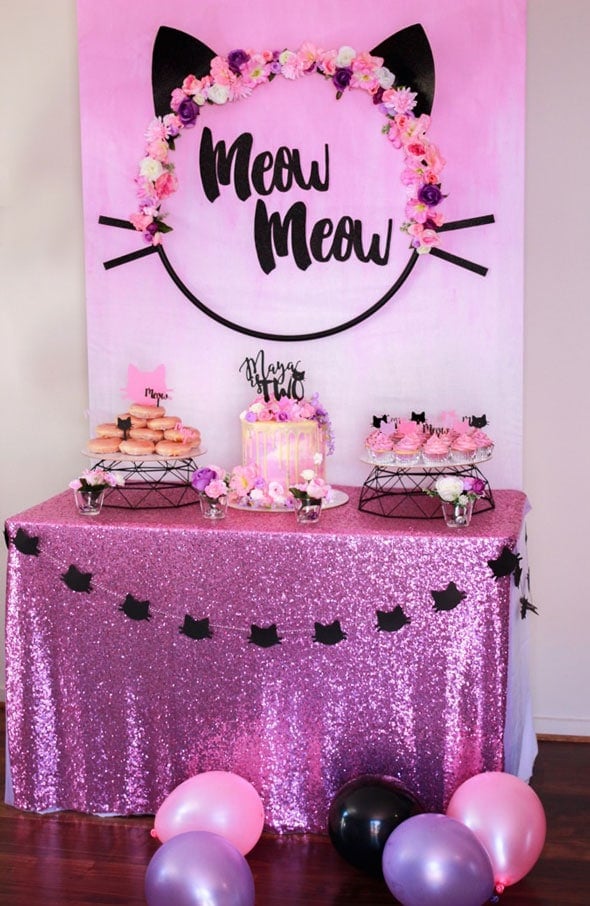 What a great way to celebrate a little girl's birthday, than with a sweet Meow Meow Birthday Party. This little girl absolutely loves cats! But since she's only turning two, she tends to call them 'meow meow's' instead. So a Meow Meow Birthday party it was!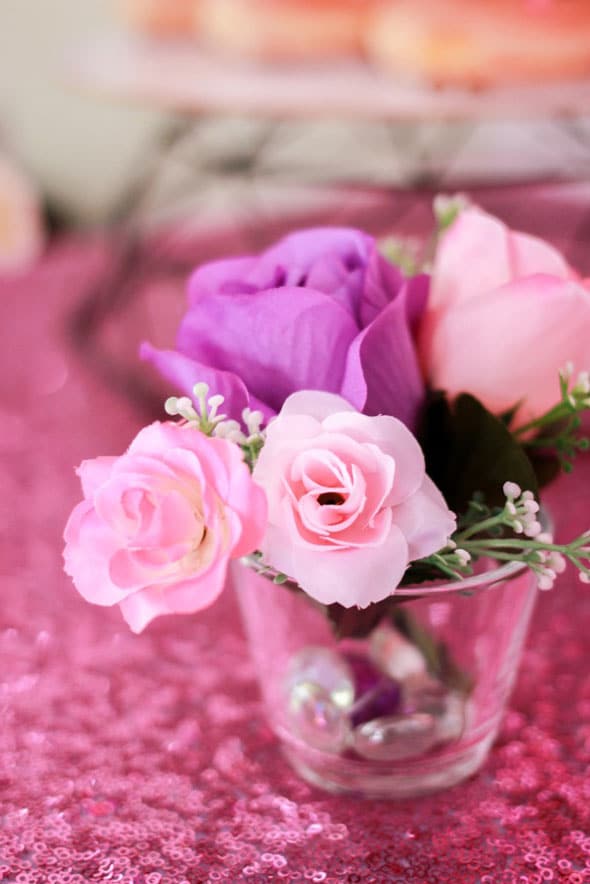 The theme was taken down a gorgeous girly floral path, with family and friends pitching in everywhere to make sure the party was a success. Wolfpack and Co, the business of the Mom, stocks hundred of flowers, so it was easy to have flowers at the family's disposal. How lucky!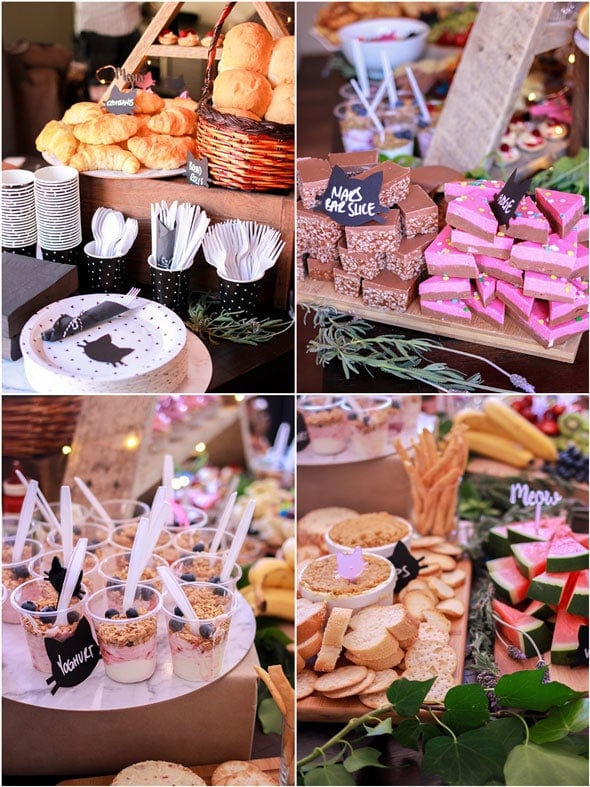 Brunch was held with the birthday girl's favorite food, fruit and pancakes! She seemed to sneak in a lot of M&M's, though… what a smart girl!
A 'grazing table' was created for everyone to fill their plates for brunch and it was a huge success. A lovely spread of food was laid out, along with some nice flowers and foliage around it, too.
There was also a small dessert table that Wolfpack and Co had put together. Doesn't everything look absolutely delicious?
And that cake! What an elegant creation for a little girl's birthday! The cake stands were DIY, using marble placements and fruit bowls turned upside down, all purchased from Kmart.
Laser cut paper items were all created by Wolfpack and Co and turned out incredible! The template for the cat heads came from a FREE template!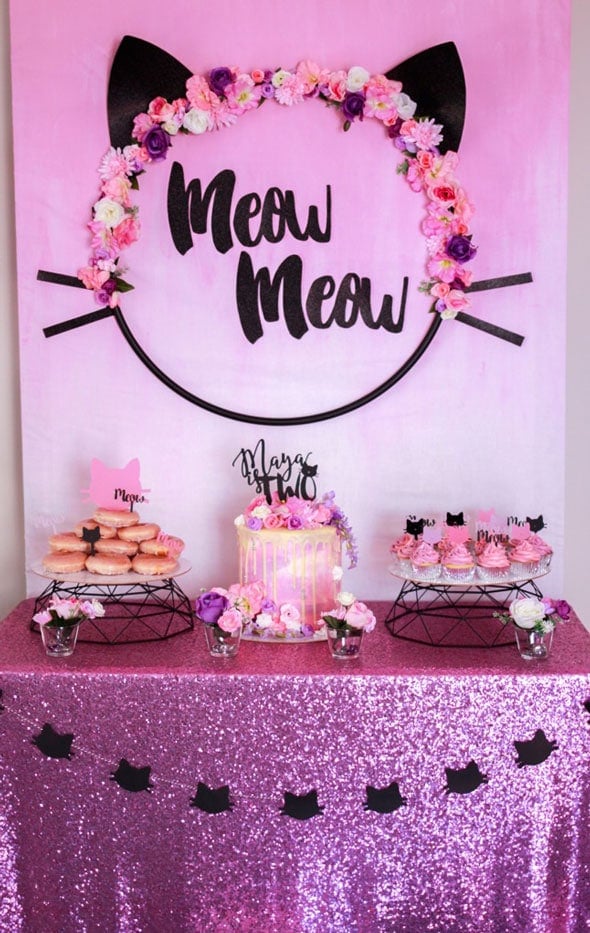 What a lovely party fit for a cat-loving princess! Everything turned out beautiful and we love it when we can find great DIY projects for birthday parties! See more Girl Themed Birthday Parties HERE.
Vendors & Credits
Cake – Rebecca King and Hannah Butler // Food – Rebecca King, Julie King, Renee Gray, Samantha King and Hannah Butler // Backdrop, Cake Toppers, Floral Display – Wolfpack and Co // Cake Stands, Cutlery – Purchased from Kmart // Sequin Table Cloth – Material Purchased from Lincraft // Food Labels – Free Cat Template from Destination Nursery // Donuts – Krispy Kreme // Cat Ears and Floral Head Pieces – Wolfpack and Co
Sign up and get your FREE ebook with bonus party planner! Learn 12 secrets to plan your child's next birthday party for UNDER $100!